RE: Next Glickenhaus aims for 6:30 Nurburgring lap
Tuesday 21st February 2017
Next Glickenhaus aims for 6:30 Nurburgring lap
Latest SCG003S brings 800hp and 2g cornering to battle for Nurburgring supremacy
---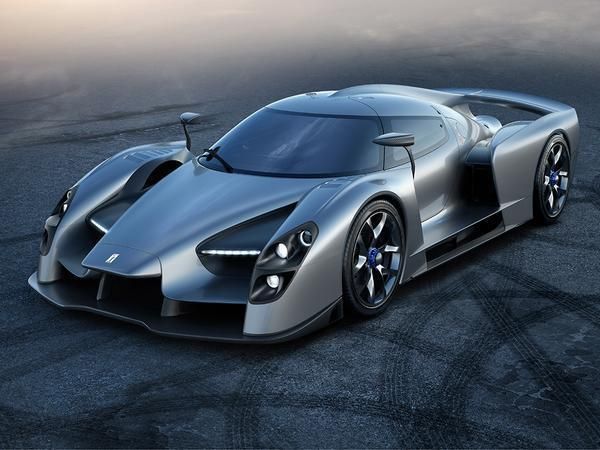 It probably won't have escaped your attention that this year's Geneva show is a big one for supercars, so it should come as no surprise that the Scuderia Cameron Glickenhaus team will be there with an even faster car.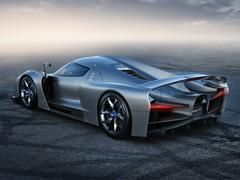 Two years ago the SCG003 was revealed at
Geneva
; for this year an SCG003S will be shown, building on that car with experience from the SCG003C race car and a desire to beat the Nurburgring lap record.
The plan is not to shave a few seconds off either: "The target that has been set is an astonishing six minutes and 30 seconds, within 20 seconds of the famous all-time Nordschleife record... and annihilating the present benchmark of six minutes and 57 seconds." Quite some achievement if they can manage it.
This target comes from analysing lap times from the N24 car, then adding in the fact that this new twin-turbo V8 Glickenhaus is lighter and more powerful than the race car. Indeed its key stats are fairly staggering, with 800hp at 7,000rpm, 627lb ft at 5,900rpm, 1,000kg of downforce at a top speed of more than 217mph and a max lateral g on "regular" tyres of 2G. Suddenly that 6:30 doesn't look all that ridiculous...
As before this car will be built in Italy by Manifattura Automobili Torino, but now with a few tweaks. The panels are still said to be easily removable (and carbon fibre), with a design further optimised for aero efficiency and featuring a new rear spoiler design plus a "sort of virtual bow" at the front and further revisions underneath. In addition the monocoque weighs just 105kg, the gearbox is a seven-speed sequential and the SCG003S uses pushrod suspension all-round.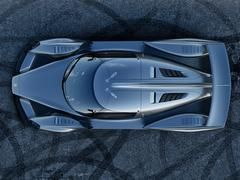 Despite this though, Glickenhaus claims genuine road car usability. It's even got a chassis lifter for speed bumps. There's air-con too, plus a space for a second passenger and split-screen display where a smartphone can be incorporated. It's probably not going to be an Aventador for mooching around in, but Glickenhaus maintains this is a perfectly suitable road car.
Moreover, Geneva will play host to the SCG003CS (Competizione Stradale), which is Glickenhaus's personal one-off. It's road legal but apparently even closer in spirit to the race car - "even more extreme and raw than the road car", no less - with a racing wing and racing suspension with very small concession to road use. You'll spot it on the stand thanks to its transparent blue finish for the carbon panels.
As for availability the CS is definitely pitched as a one-off, leaving just the Stradale for prospective customers. A price hasn't been confirmed for Glickenhaus's first road car yet - hopefully that's forthcoming at Geneva. More soon!
[Source: Glickenhaus]
Gassing Station | General Gassing | Top of Page | What's New | My Stuff