Friday 21st September 2012
Charity Race Experience Day 18/11/2012
Snetterton plays host to a family-friendly PH day out, all for a good cause
---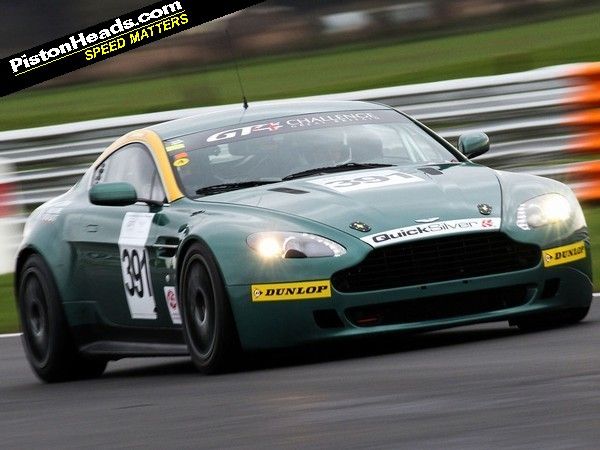 Would you like to raise money for charity by riding shotgun in a supercar around Snetterton? Of course you would, so here are the details.
The Charity Race Experience Day will take place on November 18th, at Snetterton. Last year the day made £20,000 for the Ronald McDonald House Charities (RMHC), which provide free accommodation for families of seriously ill children near hospices and hospitals. This year it intends to raise £50,000.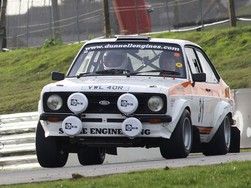 Expect some tasty classics too
After an admission price of £5, passenger laps can be purchased by anyone over 12, with all proceeds going to the charity. Not only is there a mouth-watering selection of cars on offer (including a Ferrari F430, Aston V12 Vantage, Lamborghini Murcielago LP640 and an MG SV), the driver line-up is also pretty special. BTCC racers Shawn Hollamby and Tony Gilham will be doing the driving, along with Ginetta GT driver Carl Breeze.
Martin Donnelly, former Camel Lotus F1 driver, will be there both as a driver and a strong advocate of RMHC. After his crash at the Spanish Grand Prix in 1990 which broke both his legs and ended his F1 career, Donnelly spent six weeks in an East London hospital. The huge costs incurred by his family visiting from Belfast would be typical of the type of situation in which RMHC could now help.
As well as the supercar passenger rides, Snetterton will play host to other Charity Race Experience Day attractions. The Wildcat Aerobatic formation display team will headline a lunchtime air display involving a number of acts. Moreover, three dealers (Bussey's Ford, Duff Morgan Citroen and Cooper's BMW) will be offering 'ride and drives' on the Snetterton 100 circuit. And if all that is rather exhausting, Monster will be sending its Monster Truck (see what they did there) full of energy drinks to perk you up.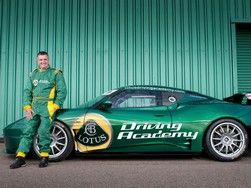 Good sort Martin Donnelly will be there
Moreover, a selection of car clubs will be exhibiting its members' cars. Along with PH East Anglia, Snetterton will play host to the Triumph Stag Owners' Club, the BMW Car Club, Bigpower, the Wensum TR Group and the Norfolk and Suffolk divisions of Porsche Club GB.
So get 18th November free in your diary and come down to Snetterton for a great day out and raise money for charity. Further details can be found at www.charityraceexperience.com.
Gassing Station | Events/Meetings/Travel | Top of Page | What's New | My Stuff