Thursday 20th October 2011
Spotted: Porsche 959... delivery miles only
After 23 years of storage, a very special 959 sees daylight again
---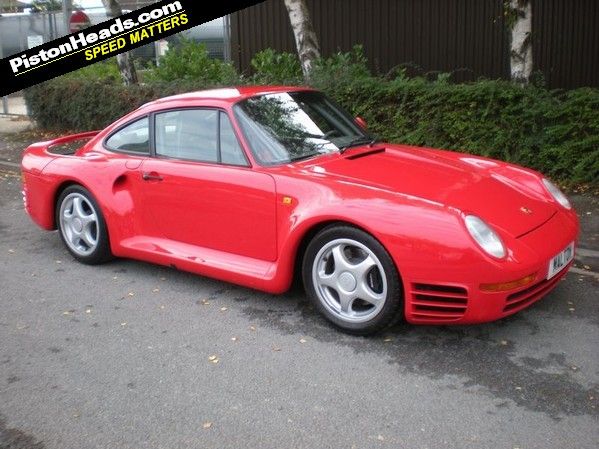 This little story started when
Specialist Cars of Malton
received a simple request from one of their customers to 'find the best 959 in the world'. Suffice to say they didn't start with a copy of Exchange and Mart...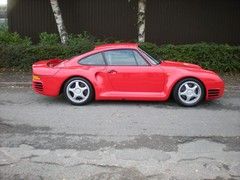 We sourced this 959 from a Mexican customer through his Swiss company, and now it's going to the other side of the world! Whether the new owner will drive the car and put some more miles on it remains to be seen,' says MD John Hawkins.
When Specialist Cars took delivery, this 959 had quite literally had not run for 23 years, which meant that the fuel tank had to be removed and flushed, and all the fluids replaced. After that it transpired that both fuel pumps were kaput, but with new items fitted the twin-sequential-turbo motor fired right up. They even took it on a (short!) road test.
'It is quite simply a brand new 1988 car. It smells like new and the original underseal and the protective film on the door bars is still intact, but like all of our cars it had to be road tested so we took it on a seven mile run to make sure that all was well - which it was. We ship a lot of cars overseas to customers who often buy unseen, and when this one is unloaded from the container its new owner will think it is Christmas,' says John.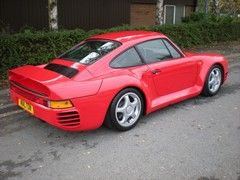 What makes this find all the more extraordinary is that this is a 959 Sport, which was 100Kg lighter than the more common Komfort version (the lack of a passenger side wing mirror is the main external difference), and what's more this one is chassis number 001 of the Sport models.
This find begs a question, doesn't it? We'd all love to find an original, low mileage, cared-for example of the car of our dreams and then enjoy using it, but is something like this the exception to the rule? Does the fact that it's been around for so long and with such low mileage make it sacrilegious to take it out and use it as Porsche intended, or should it be used and displayed whenever possible despite the mileage and that chassis number?
Whether you'd put it in a glass box, treat people to the sight of it in public, or even finish it in Rothmans livery and rally it (Woo-Hoo! Ed.), this must be one of the finds of the decade.
Gassing Station | General Gassing | Top of Page | What's New | My Stuff