Thursday 2nd August 2012
Black Tie and Pie 2012
It's taking place on 10th November; make sure you get that date in your diary
---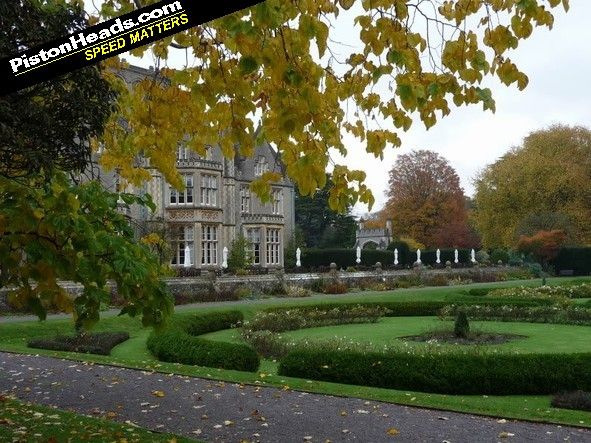 As our annual black tie dinner has been talking place for so many years now, we are often guilty of simply assuming you know what it's all about. With that in mind we would like to introduce our 2012 edition of the event we call
BTaP
, which stands for black tie (self-explanatory) and pie (which is what we serve for dinner).
BTaP is all about having a good time, in a great location, with great food and great people. Add in some dancing, drinks and the PH team attempting to entertain you and you have the makings of a memorable night and the perfect opportunity to meet old PH friends and even make some new ones. Quite frankly, it's the PistonHeads social event of the year, a glamourous event for sure, but just as friendly as a Sunday Service.
2012 will see us return to Tortworth Court Hotel on Saturday 10th November, a fantastic venue easily located from the motorway yet retaining a feeling of being in the countryside. We'll serve you pre-dinner drinks and a three-course meal with wine on the table and after dinner we'll present a few awards to PHers who have caught our eye throughout the yea. There will also be a charity raffle in aid of Cancer Research. After that the music starts for dancing until the early hours and we may even have a surprise or two for you on the night.
A further announcement will follow next week with details of when tickets will go on sale, our 2012 menu and full details of how to order your tickets. In the meantime, get the date in your diary, dust off the tuxedo and buy your lady a new dress (ladies, reverse this sentence to suit) and we'll get busy with arranging the last few details ready for our next announcement.
We look forward to seeing you there.
Gassing Station | Black Tie & Pie | Top of Page | What's New | My Stuff