Dutch Spring Run 2014 Phototopic
DSR14 start: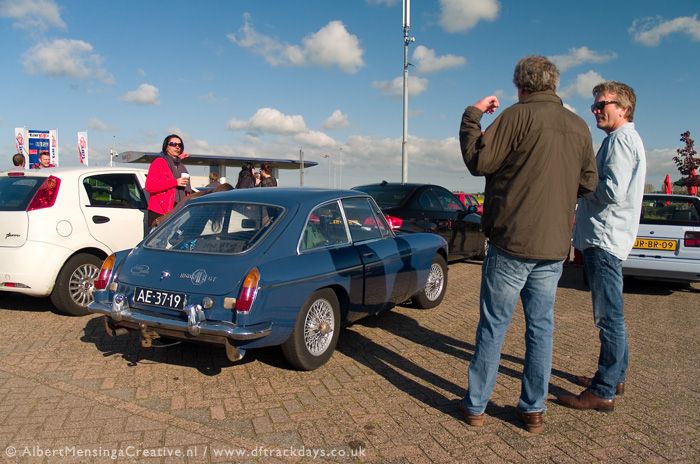 David explains about the 55 MPH Club. MGBGT owner Mark explains his goes beyond 55.
Everything goes at a DSR: racy AE86, lovely MGBGT, flashy 330 Coupe, stunning GT Jaguar XKR, the Yank equivalent Chevy Camaro.
Heins 2.2 Irmscher powered - Dell Orto fed - Manta yum.
Early morning coffee and cars: sublime weather.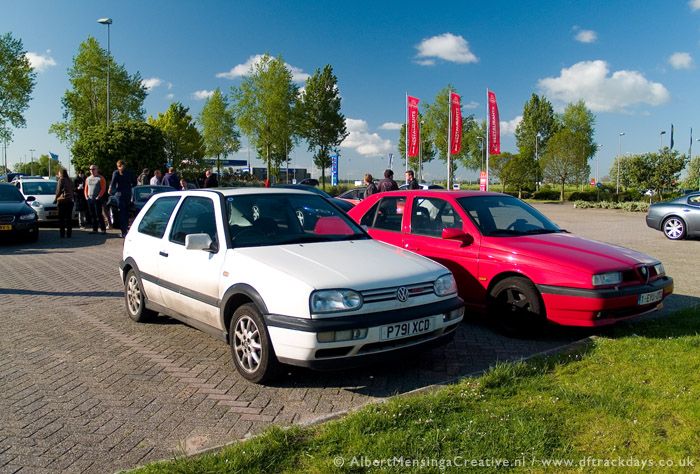 A few classics: '98 GTI and '93 Q4.
MX5, Barchetta and Boxter S in a row: drop top heaven this weekend.
Next: on our way!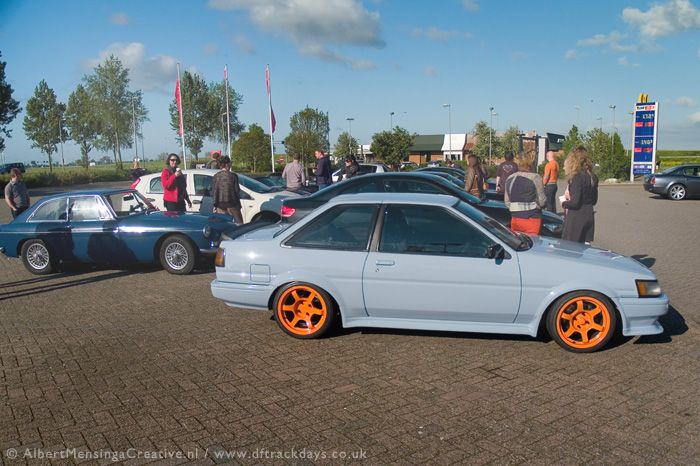 Diversity always has been a DSR-characteristic.
Biggest hack of the pack: Maserati QP.
Battlestar Galactica . . . and with a proper soundbyte.
First legge was a quick tour over Dutch dikes, everybody in their own pace. The Tiel ferry was for bicycles only . . . :cough: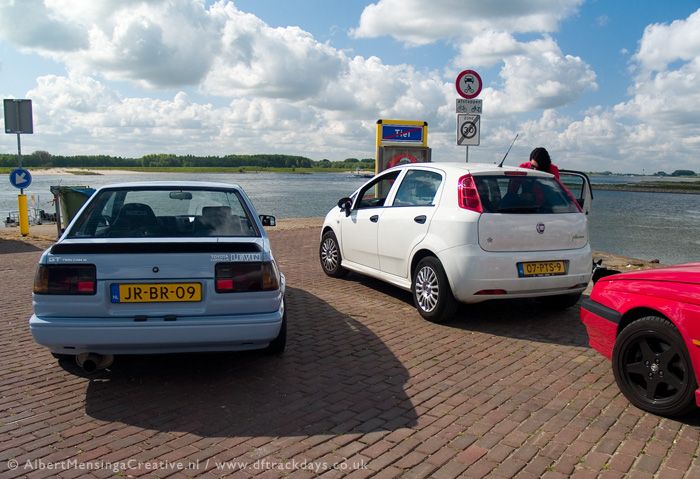 Gents, get your satnavs out: we're going to detour this one.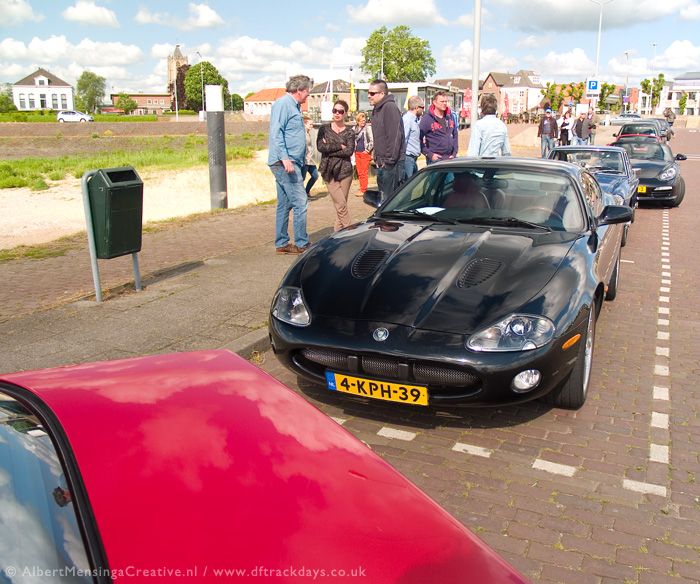 Bummer, but what weather.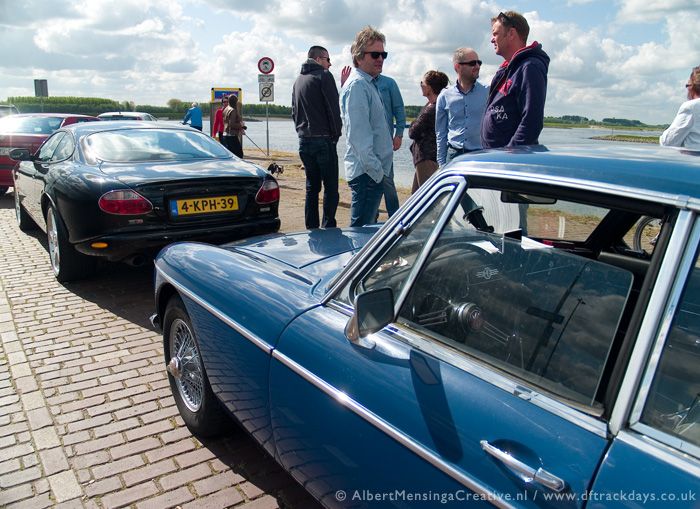 Properly queueing up, like Brits do.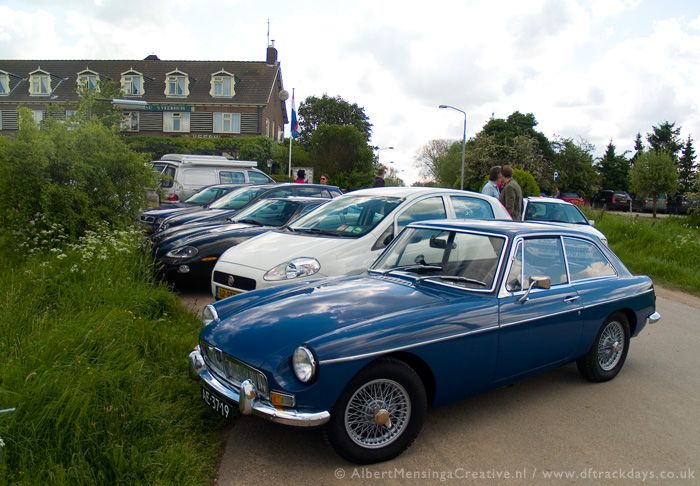 After a 30 mins highway run we made it to our coffe stop. Lovely place Het Veerhuis, Wamel.
More.
http://www.hotelveerhuis.nl/
Now there's a nice coffee spot: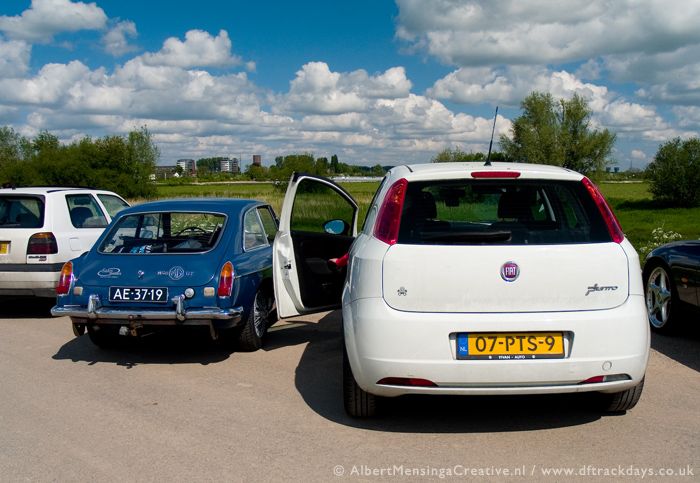 How small is that MGBGT compared to the giant Punto!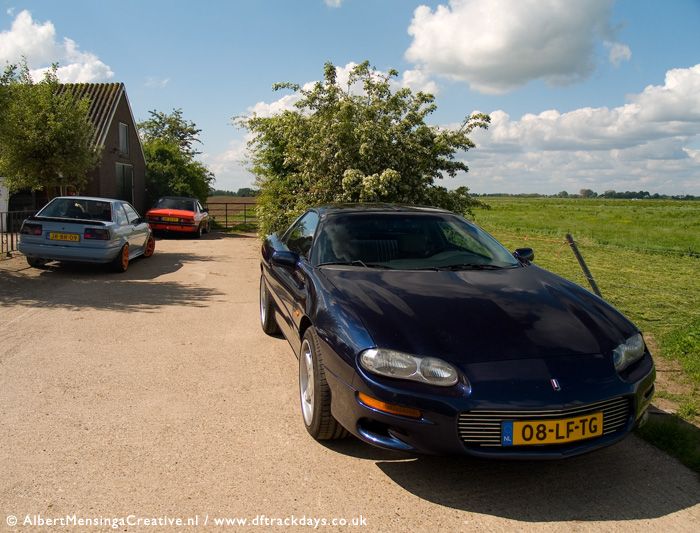 Blue skies over coffee and cake paradise.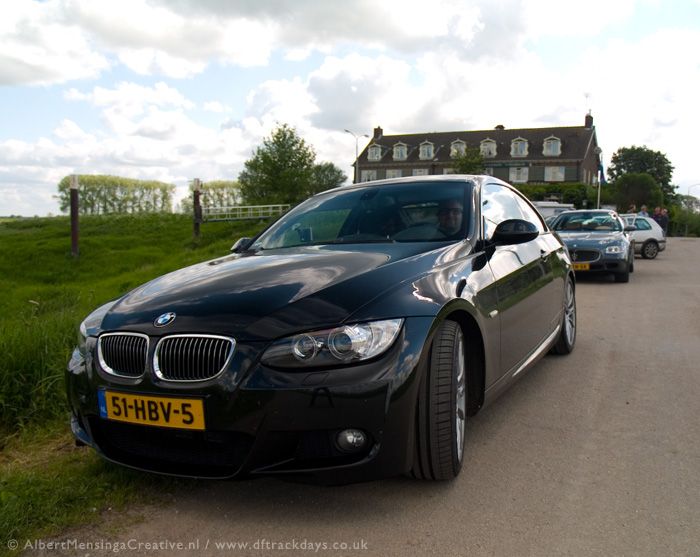 The Joop! weapon: 330 Coupe.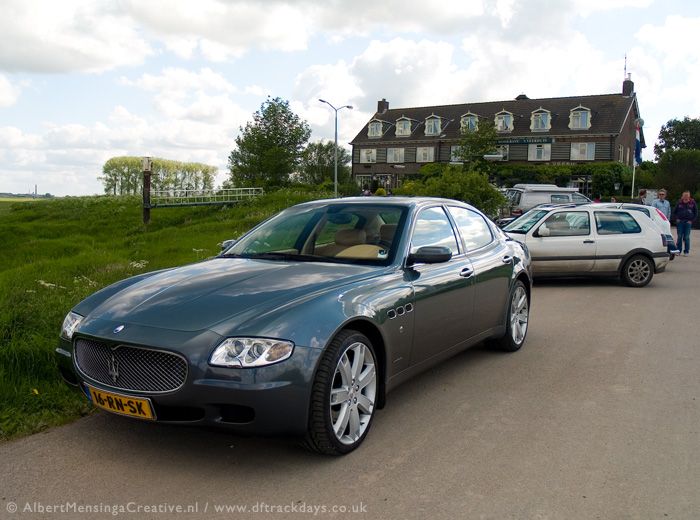 Mighty QP Maserati.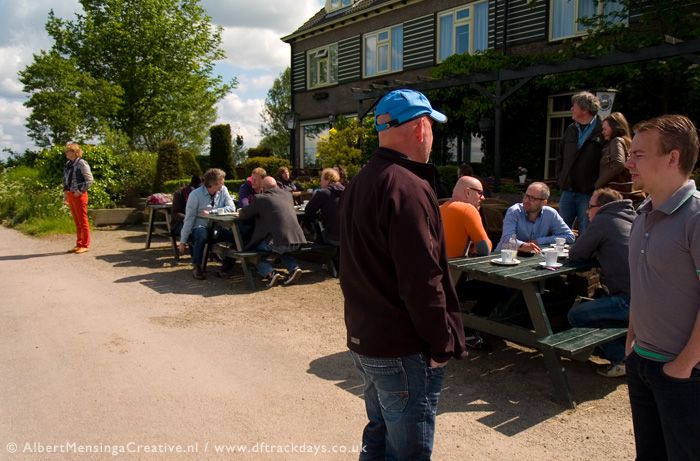 In the sun, when the massive bikers pack had left.
Edited by dinkel on Tuesday 13th May 17:31
dinkel said:
Biggest hack of the pack: Maserati QP.
Battlestar Galactica . . . and with a proper soundbyte.
I had the pleasure of having one of these (a 4.7 S) at my disposal for 3 days last week and I am absolutely smitten.
They are a very comfortable luxobarge one moment, and a mad firebreathing machine the next. Additionally, they just ooze class and the soundbite is to die for.
On my 'to own' list fo shizzle!
Edited by Church of Noise on Wednesday 14th May 10:12
Join us next time Alex!

Happy to have you onboard.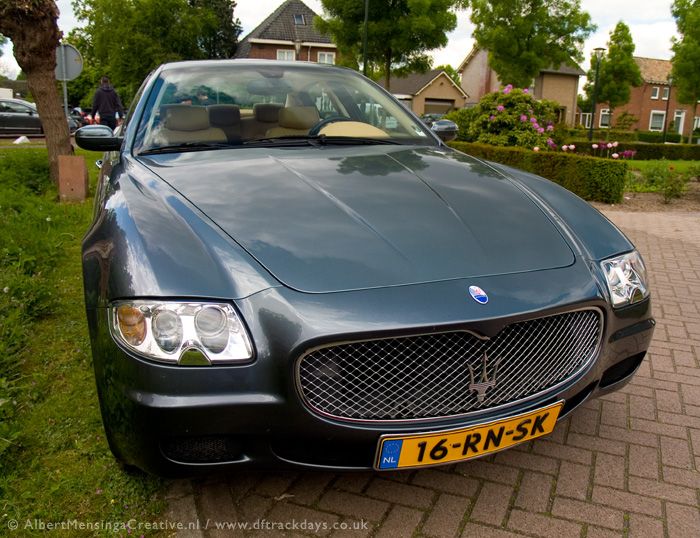 Mighty QP weapon lurking.
Off for a Broodje Kroket - our 1st and 2nd legge was a riot. More to come!
Lunchstop at Cafetaria Smul Der's, Veghel. Discussing the route and the Manta.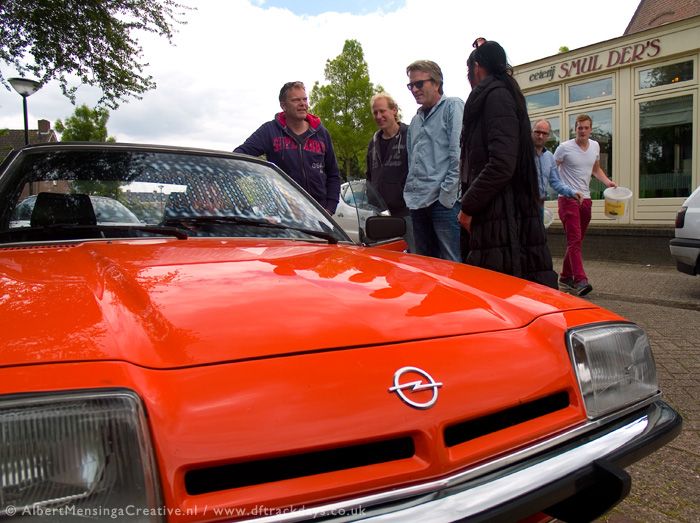 Bright orange and vinyl roofed Opel was a crowd magnet. In the 70s and 80s these were the cars to have, along with the Capri and Golf GTi. Today they are quite rare.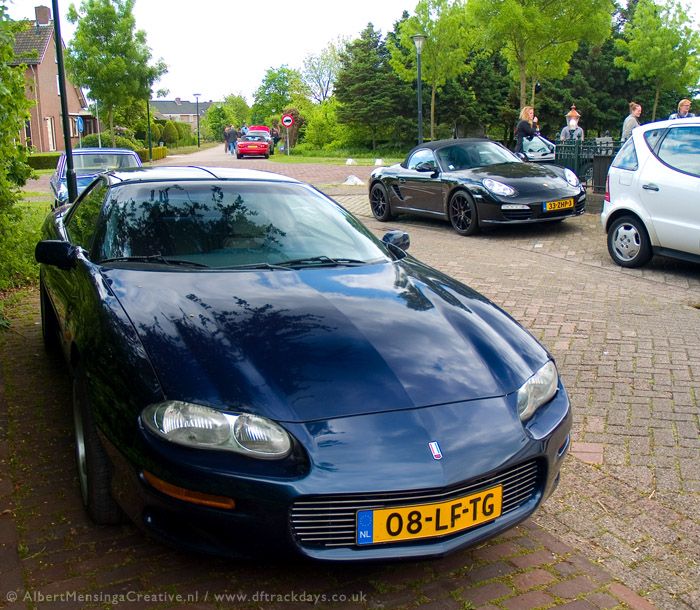 Biggest displacement of our pack: 5.7 litres of LS1 V8. 1998 Chevrolet Camaro z28 5.7. This fourth gen car had 305 brake in standard trim. Henri put a free flow airfilter in so it could be a little more.
Henks Boxter S boasts about 300 too. It's a complete different beast compared to the Camaro though.
Awesome and shiny V8 QP is a GT just like the XKR and Camaro. Three totally different cars. And yes, you can keep your Merc or Beemer GT equivalents. These are statement cars that stand out and ooze character and personality.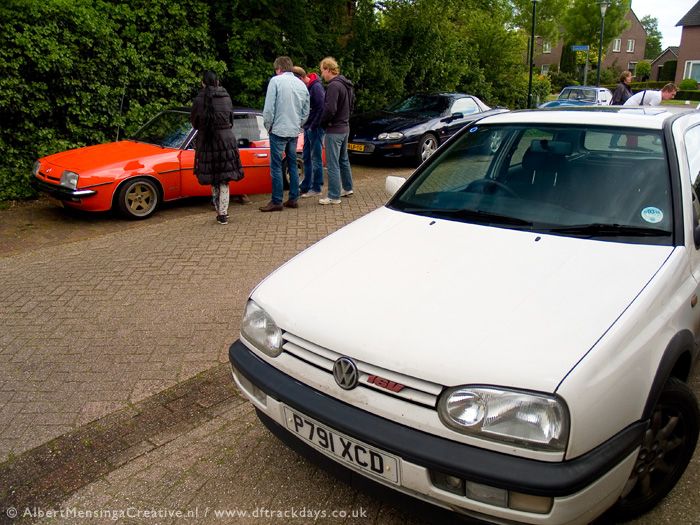 White didn't prove to be a populair colour: both Andy's GTi and my Punto were overlooked ;(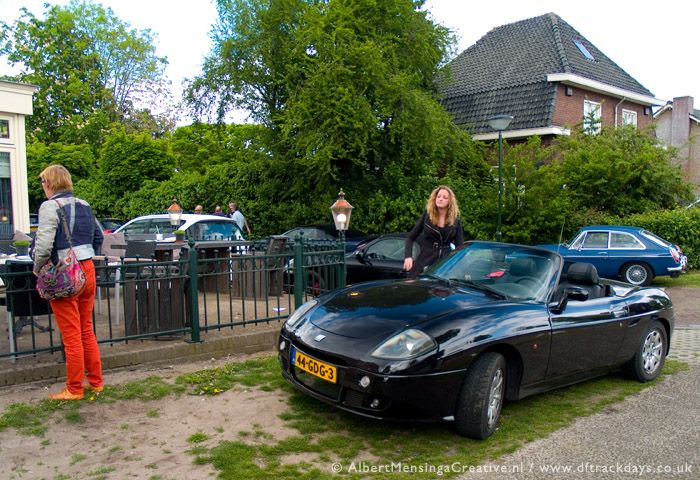 Rina checks out the menu . . . from afar. Broodje kroket!
Next: . . . after Turnhout.
Our meeting point Baarle Nassau proved to busy to meet up so we decided to move on, fule up with some cheap Belgium gas and hoon to Turnhout. Great hotel, lovely beers, superb parking, mega Italian and Belgium food at restaurants near the central square and jolly beers afterwards. Hoempapa cafe and lounge was enjoyed!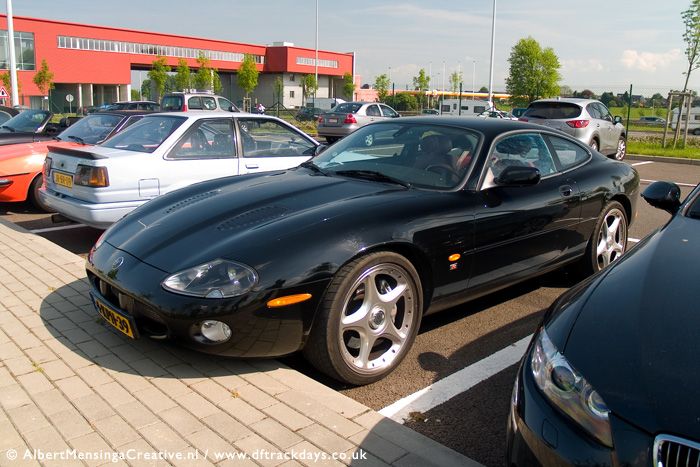 Day 2: we lost Andrew Phillips and Anne the first junction when we left the Turnhout hotel ... Errrr, we managed to catch up with the quick pack. Parked at our first stop, a coffee break near Liege.
A pee and a coffee.
Plenty of yum in our pack and the Manta had all our sympathy.
Best of British: Klaas' Chimaera and Marks BGT.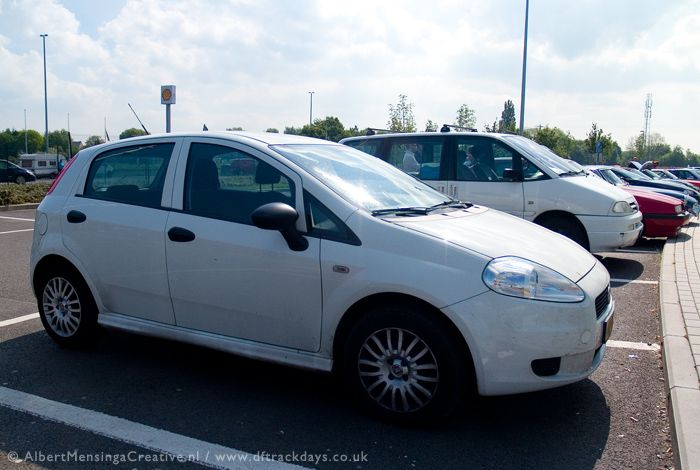 Oh, and that diesel.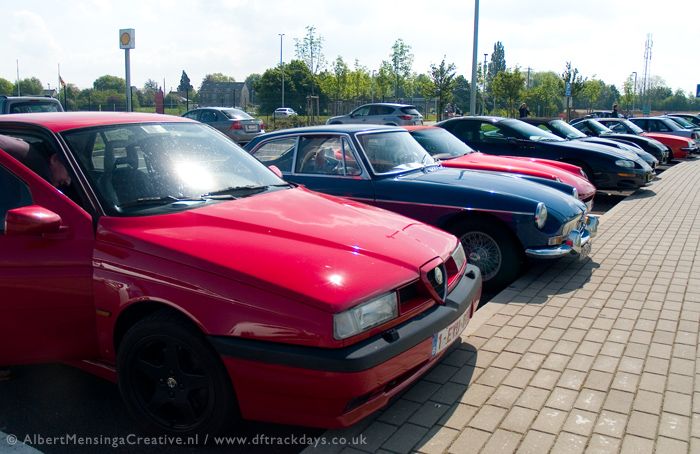 Lurking in the sun.
Next: deep into the Ardens and up to Namur.
Who's going to Spa 6 20 / 21 Sept?
I almost forgot the last batch of snappies: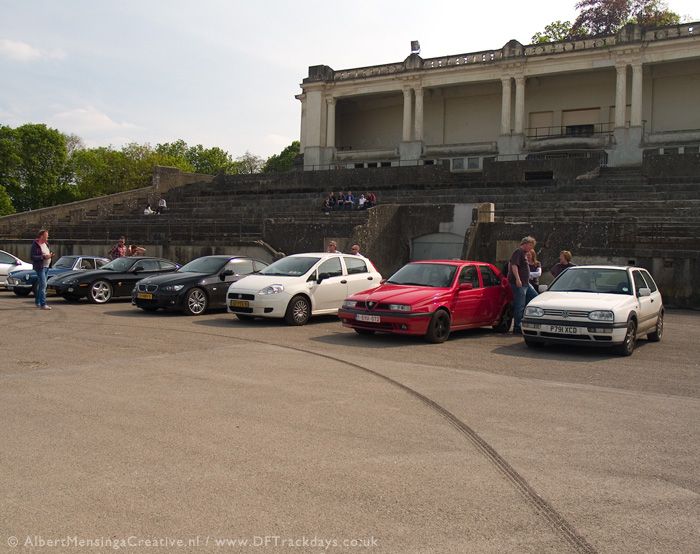 Finally: the Namur Citadelle.
After quite a climb we found a huge - huge - parking space, a splendid view across the Ardens area, Albert Speer-like architecture and a coffee spot.
Boxter S inspection.
Kina tries the Coupe.
Last bits!
I found the 155 - this Q4 - to be an easy and unacomplished drive. It's not a special car to look at, but it goes and the balance is so great one does not even bother to notice it. The E46 communicates: go! And the 155 is more relaxed. Although very communicative at speeds and the steering and gearchange is exactly how I want it to be on a swift saloon car.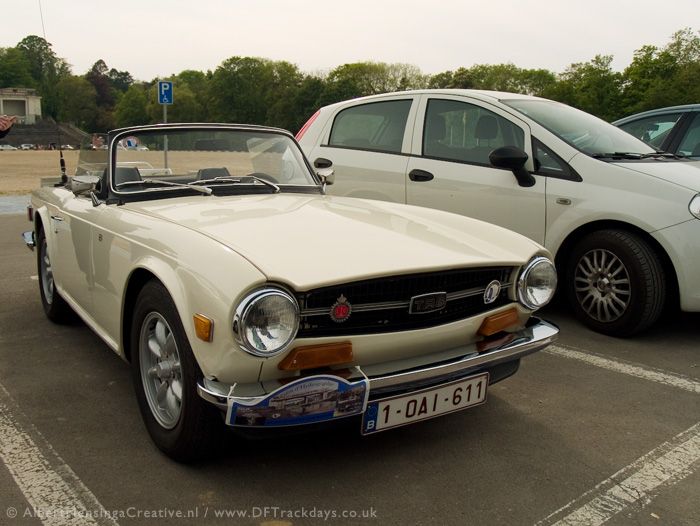 My choice next to my car.
Straight forward straight 6 bark: hell yes.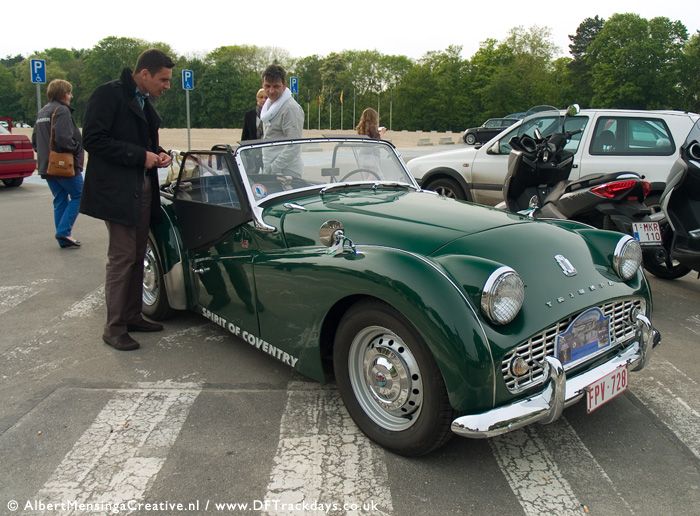 Tr2 or Tr3 ... I can never tell.
Next DSR15 - PM me around FEB and you will get mail

Gassing Station | General Gassing | Top of Page | What's New | My Stuff