Spontaneous local Cars 'n Coffee brought a few hot rods in ... until this 2.5 coupe came roaring by for a coffee break.
A 2 Bro resto project: found an unfinished shell in a barn, bought it, saved the Beemers life with the rare and much needed rubbers, dreamt about rallying the Boucles, bought an M5 3.5 to dream on about a podium place, shocked about parts pricing, decided to carry on to fast road spec. Heroes.
One piece nose is something to sherish.
150 brake straight six 2.5 is on standard intake now but will be mated to a throtle bodied injection kit. That - and some other stuff - will raise ponies to an acceptable 250 mark. Stripped it weighs in 1100 kgs now: it already goes pretty well.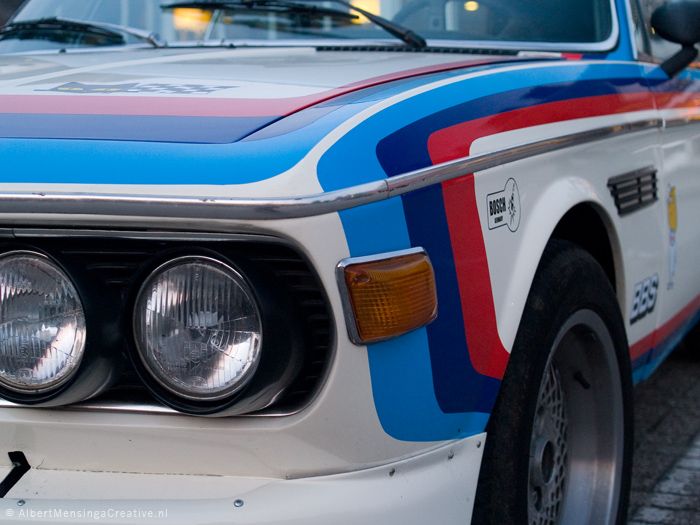 I'm a sucker for projects like these: show queens they are not > born to run.
Next: 350 cid hopped A-Ford
Gassing Station | General Gassing | Top of Page | What's New | My Stuff