TVR Tuscan Racer comes 3rd in AMOC at Oulton Park (pic's)
Congratulations to Tuscan racer Darren Smith.
Darren Smith did a great Job at the Aston Martin Owner Challenge at Oulton Park, he kept the preasure on the Supercharged Lotus until it cracked, he then took 3rd a lap before the end of the 30min race.
Thanks to everyone for a great day, and Colin Ryder for flying the TVR flag and the company around the track.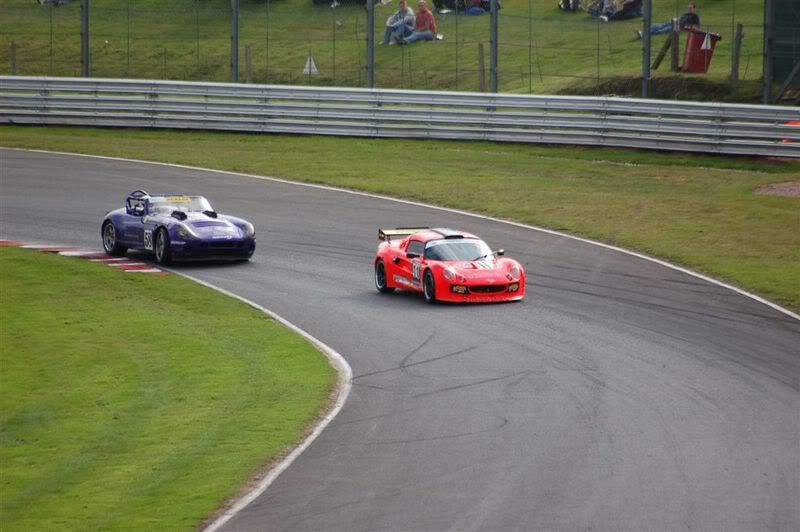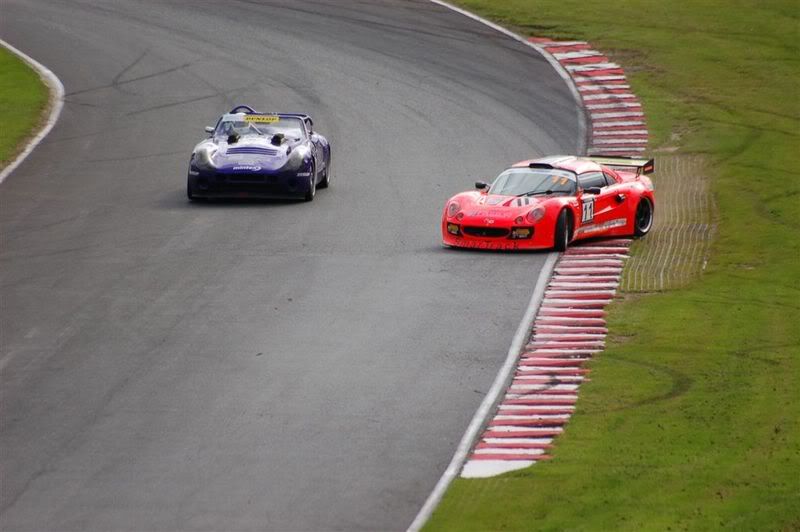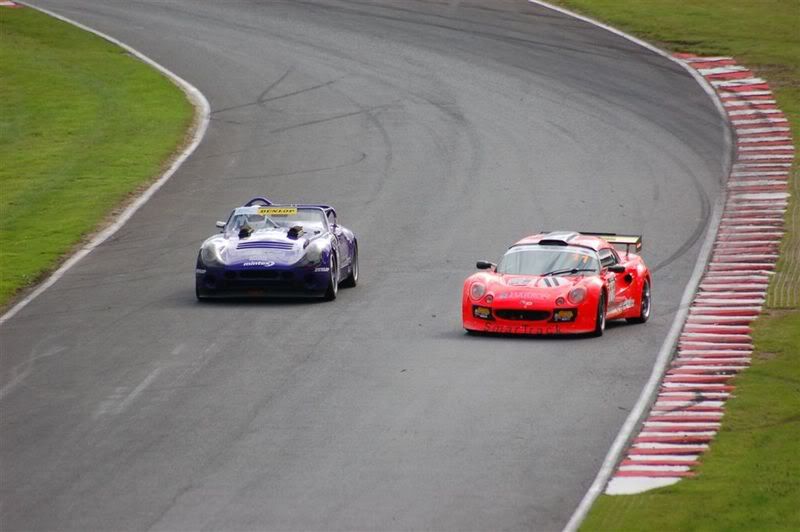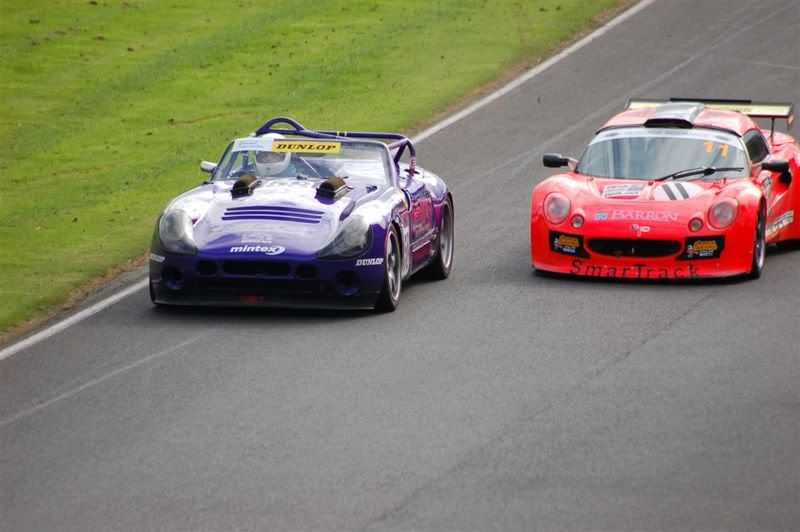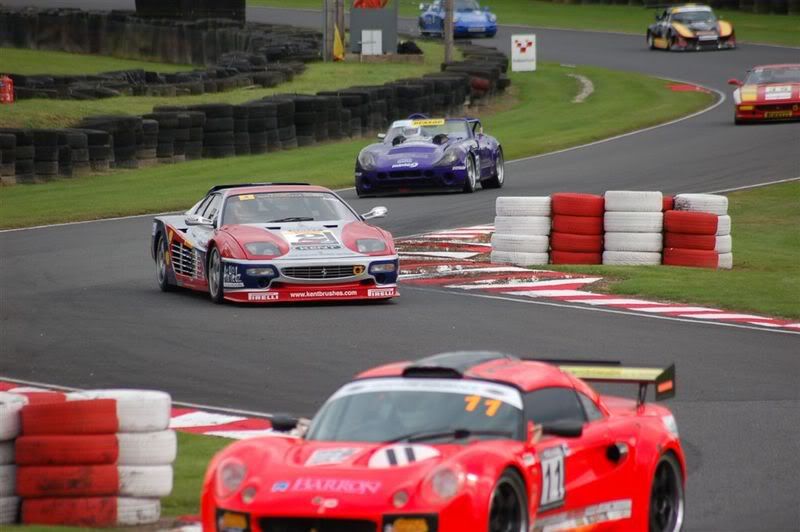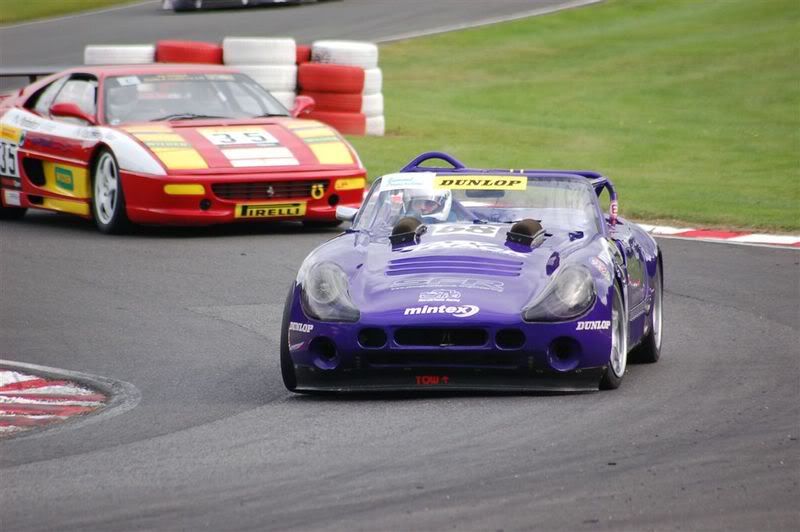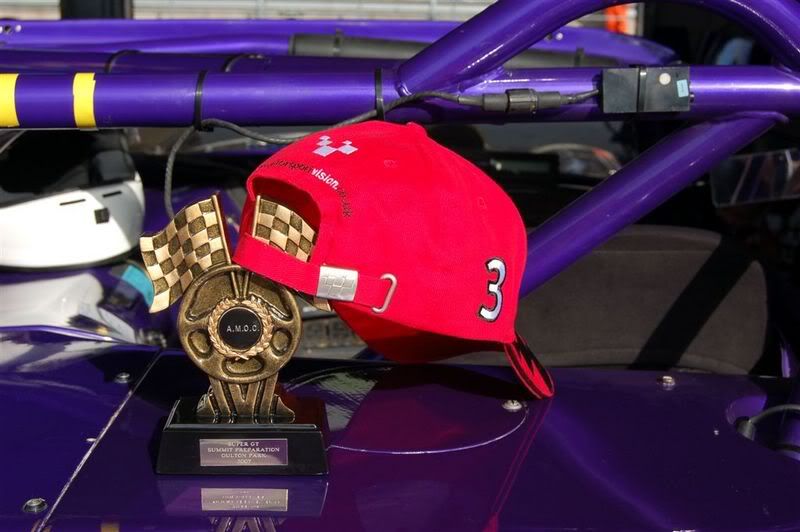 And then there is the Retrowheels racing team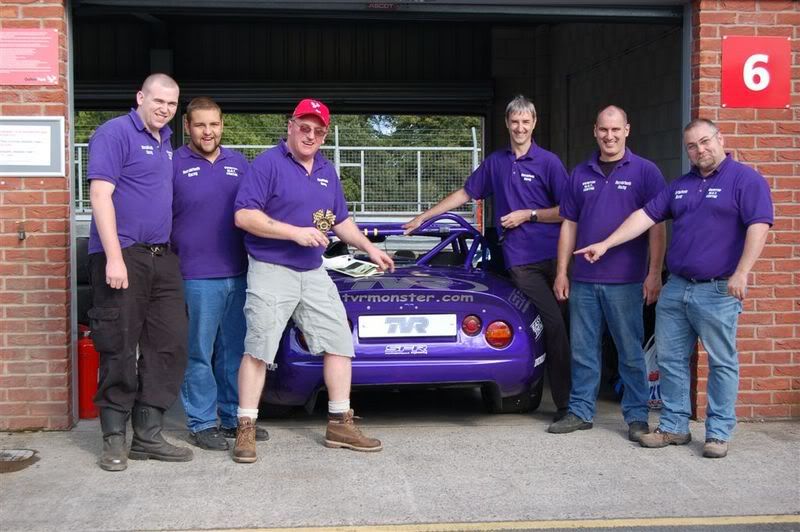 Things where not all good today, Darren had his lucky TVR pants on.
Oh and yes, they are PINK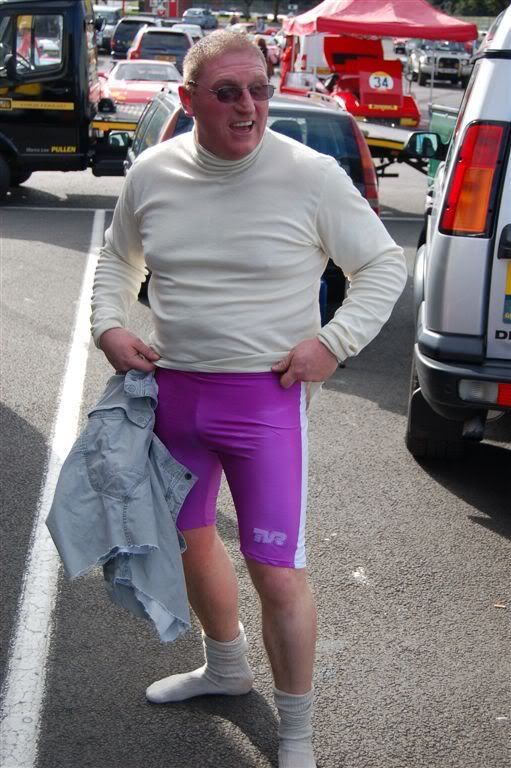 Edited by kevin63 on Saturday 15th September 21:33
Thanks Chaps

The Aston Owners organised a good show with the Super GT race , although the grid contained no Astons - there were Porsche, Ferrari, 2 Lotus and us.
We got soundly dusted by the 935 of Richard Chamberlain - but it reputed to be the fastest racing Porsche in the UK so fair do's

The Summit Preparation 993 GT2 race car in 2nd was a fine piece of Pork and was knocking on enough to win 2nd.
We had some excellent,close (too close!) racing with the Supercharged Type R Exige which howled , spit flames and generally went far quicker than an Exige has the right too

- talk of over 400 bhp in the paddocks - i dont know but it kept the Tuscan honest even on the straights

.
A 355 Challenge and 512 TR Fezza also provided some good racing - the 512 sounding magnificent especially up close at full chat.
All in all a good day.......
Unfortunatley , following publication of the "pink lycra shorts" pic , i have been forced to hook up with contacts in Panama - who will provide me with a new identity - before carrying on to a remote area of South America where i intend to quietly run a small ranch breeding livestock - probably Llamas.
n.b
For sale two TVR sports cars , one white ,one Purple - never raced or rallied please enquire - quick sale needed.


Unfortunatley , following publication of the "pink lycra shorts" pic , i have been forced to hook up with contacts in Panama - who will provide me with a new identity - before carrying on to a remote area of South America where i intend to quietly run a small ranch breeding livestock - probably Llamas.

n.b
For sale two TVR sports cars , one white ,one Purple - never raced or rallied please enquire - quick sale needed.



[/quote]

You have me worried, with shorts that tight you might not be able to breeed with all those animals!!!!! LOL

Gassing Station | Dunlop Tuscan Challenge | Top of Page | What's New | My Stuff