RE: PH Blog: Harris goes retro rally nuts
Friday 6th January 2012
PH Blog: Harris goes retro rally nuts
The Welsh Rallysprint was like Pike's Peak, transplanted to 1980s Wales and our man wants a time machine
---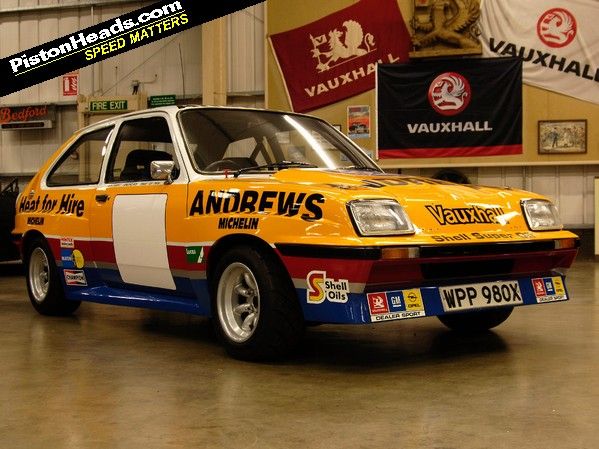 If watching rally videos on YouTube was an A-Level subject, these would be at the core of the curriculum.
This event was organised by the Welsh Counties Car Club, and yet contains more quality drivers than you could find on a modern round of the WRC. Waldegard, Mikkola, Ekland, Brookes and McRae Snr. to name but a few. Plus Murray commentating.

It's a kind of gravel hillclimb, like a mini Pikes Peak in the middle of an uncharacteristically dry Wales but run with an aggregate time on an uphill, then a downhill time.

But why is it so significant? Well, it brings together the most disparate collection of cars imaginable for a competitive, contemporary event. Honest front-engined RWD machines in the Chevette and Ascona, the loopy 290hp Rover SD1, mid-engined Stratos and then the 4WD Quattro.

This is the sport's past, present and future on display for a single, brief moment. It's like having Senna, Schumacher and Vettel in the same race.

It also represents a time when works machinery couldn't stop the likes of Terry Kaby, British champion in 1980, beating people like Bjorn Waldegard. Terry never quite made it to the very top level, not for lack of talent, and he's still coaching, testing and immersed in the sport today. What a legend.

I know these are quite long, grainy vids, and the dust is an issue. But the angle and language of the cars is mesmerising.

Chris
Part 1
Part 2
Part 3
Gassing Station | General Gassing | Top of Page | What's New | My Stuff