Friday 11th May 2012
500 Ferraris for Silverstone parade
Got a Ferrari? Bring it to Silverstone in September and help set a new world record!
---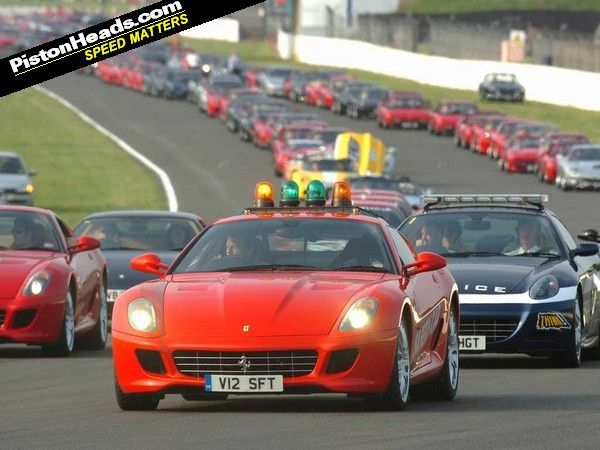 Fair to say Ferrari has had more than the usual number of appearances on the PH news pages this week and not, frankly,
for the best of reasons
. But the PR team is fighting back and the PH inbox is now groaning under the weight of an express delivery of official good Ferrari news. Like the fact first quarter sales in the UK got a 31 per cent bounce on the back of strong FF demand. Yay! And the 4th Mounted Carabineiri Regiment and Luca di Montezemolo have been invited to join the climax of the Queen's diamond jubilee pageant this weekend to represent their homeland as "internationally renowned representatives of Italian excellence." Bravo!
Miscalibrated milling machines? What miscalibrated milling machines!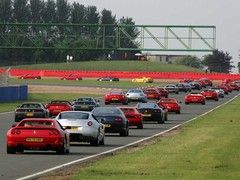 500-plus Ferraris hoped for to set record
Further pomp and circumstance will occur later this year too as the Ferrari Racing Days returns to Silverstone with a selection of Ferrari action including demonstration laps by historic F1 cars and racing action in the Ferrari Challenge Trofeo Pirelli and Ferrari Club Challenge. It'll also be a rare chance to see the diplomatically titled 'Client Test Drivers' push their FXX and
599XX
Evoluziones, quote, "to the limit."
And on the Saturday evening there'll be an attempt to claw back the record for the largest parade of Ferrari cars ever, the previous tally of 385 cars set in 2007 beaten by the Japanese Ferrari owners' club who amassed 490 cars but may now find their numbers slightly diminished following the antics of some of their associates. Sensing opportunity the goal for Silverstone is a minimum of 500 cars so if you're a Ferrari owner and fancy getting involved you can check out the Ferrari Racing Days website, Ferrari agreeing to donate £5 for each car attending to the automotive industry charity BEN.
We're negotiating with the organisers for some dedicated parking for PHers within the circuit confines but watch this space for further details and if you want to gorge yourself on Ferraris put September 14-16 in the diary.
Gassing Station | General Gassing | Top of Page | What's New | My Stuff