Thursday 14th June 2012
Time for Tea? Ferrari 333 SP
Put yourself in the driving seat of Ferrari's 90s sports prototype and enjoy that glorious V12
---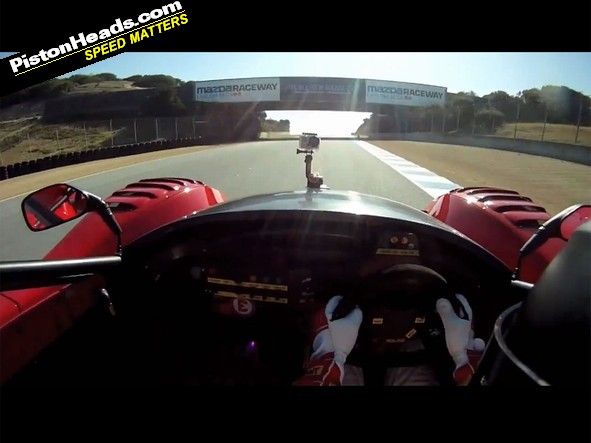 Ferrari might have been absent from sports prototype racing as an official constructor for the best part five decades, satisfying itself instead with GT racing. But the Prancing Horse has still found its way onto the nose of a pukka sports racer or two: remember the Ferrari 333 SP?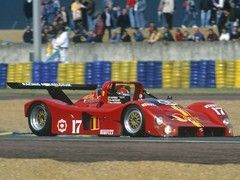 This was an open-cockpit sports car designed primarily to compete Stateside in IMSA events and was commissioned originally by Giampiero Moretti the man behind Italian parts and accessories business Momo - remember that distinctive yellow-and-red livery?
Introduced in 1993 with a Dallara-developed chassis and a 4.0-litre 600hp V12 based on the company's F1 engine from 1992, the 333 SP competed in sports car racing right up until 2003, although it never really shone at Le Mans, the crown jewels of sports car racing.
This video was taken at a recent Ferrari Racing Days event at Laguna Seca, and looks like rather good fun to us. We particularly enjoyed the helmet-cam footage, which you can see from 10m 15s. And if you want to know what it sounds like from the outside, then check out this video of the glorious V12 in action. They really don't make 'em like this anymore...
Gassing Station | General Gassing | Top of Page | What's New | My Stuff