Thursday 14th June 2012
Chris Harris video: BMW rallying
Harris is going rallying in an old 3 Series - this video tells the story so far...
---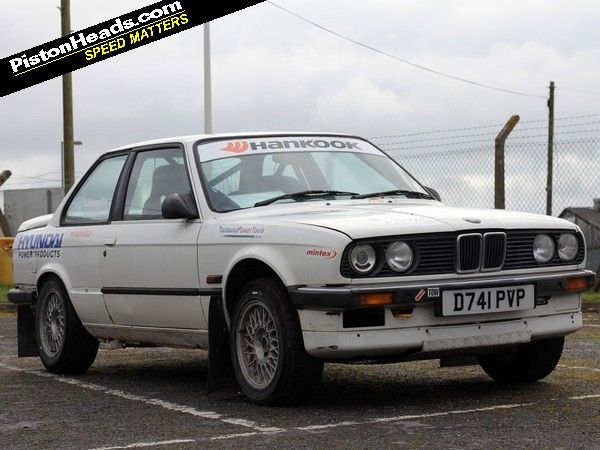 After several months in the shed, the 325 was coaxed into life late last week. If I was mildly infatuated with the concept of cheap, sideways fun - having used the thing I'm now going to become a complete bore on the subjects. Sod track-days, a session at Phil Price's in a 325 is motoring heaven.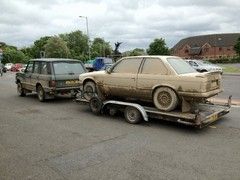 A stop to buy new tyres
The plot of this little caper is entirely self-explanatory, the conceit behind it is simple. I want to do this in the correct spirit - hence my tatty old Range Rover and the slightly used trailer.
Apologies for the lack of words - it's a bit hectic at the moment, but I hope this home-movie of four chaps having a weeny adventure inspires just a few people to try something similar. For many folk it would be a much more rewarding experience than owning an expensive road car.
Harris and Prosser's rallying odyssey:
PH Goes Rallying: Part one
PH Goes Rallying: training
Gassing Station | General Gassing | Top of Page | What's New | My Stuff