Thursday 30th August 2012
Join us at Spa!
It's one of the best circuits in the world and you can come and drive it with PistonHeads
---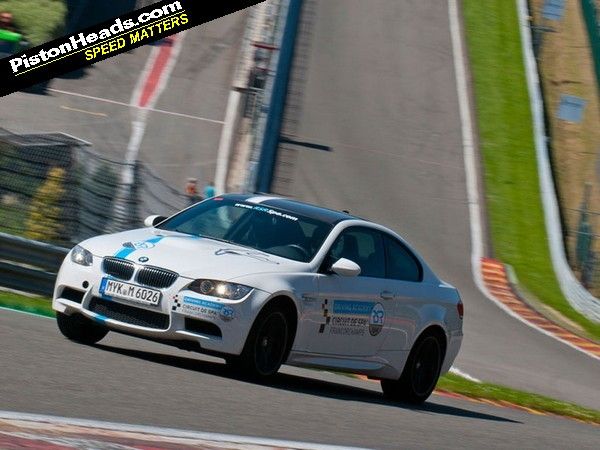 Ever driven Spa? No? Well, you need to. Plenty of tracks stake a claim on the term 'legendary' but Spa Francorchamps is among a very select few that actually live up to it. It's got the lot too – fabulous scenery, an incredibly rich history, some truly thrilling corners and elevation changes (combined in one at Eau Rouge of course) and the added appeal of being just three hours or so from Calais. Unlike its equally famous neighbour over the border in the Eifel Mountains Spa has the added appeal of being relatively (relatively…) safe, its status as a modern-day F1 circuit meaning less chance of an expensive encounter with the Armco.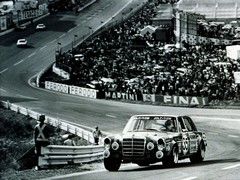 AMG's 300SEL 6.3 monsters Eau Rouge
That doesn't mean it's dumbed down or boring though. Unlike many modern tracks Spa isn't just point and squirt slow corners linked by short straights and is one of few places where truly fast cars can really be let off the leash and show their mettle. Eau Rouge is the one everyone remembers but Pouhon, Stavelot and Blanchimont are all massively fast, open and challenging corners that demand serious commitment and bravery to take at full speed. Knowing that you're following in the wheeltracks of some of the most legendary names in F1 and sports car racing only adds to the sense of occasion.
But you probably know all that already. So by now you'll be wanting to know how you can join us for the first ever PistonHeads Spa track day. Organised in conjunction with RSR Spa, the Belgian offshoot of established 'ring rental and tuition firm RSR Nurburg, we've got a number of places available on an open-pitlane track day on September 28.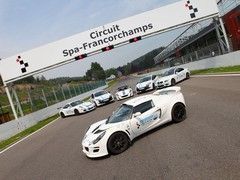 Driving Spa is a definite bucket list goal
It'll cost you 575 euros to attend but for that you not only get a full day – 9am to 6pm – on track but also an exclusive PistonHeads pit box/garage at the bottom of Eau Rouge with a fantastic view of this iconic corner. Lunch is included and private instruction, technical assistance and Racelogic Vbox datalogging/video equipment are also available at extra cost.
The price is based around one car with one driver (additional drivers 150 euros, passengers with catering 75 euros) and you can register here.
Gassing Station | General Gassing | Top of Page | What's New | My Stuff