Thursday 7th May 2015
Lancia Stratos: Time For Tea?
You'll want everything as loud as possible for this one...
---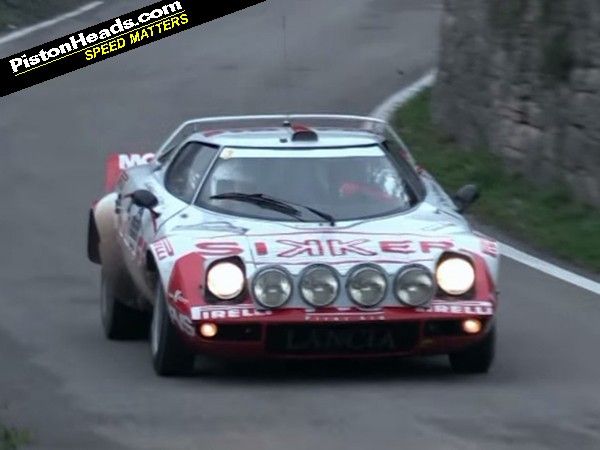 There's nothing especially complex or original about this Stratos video. It's simply five minutes of nothing but the little V6 Lancias being driven very hard at recent historic rallies. And if that doesn't appeal, you're probably on the wrong website.
There's a lot to enjoy. The noise for a start, which has been captured perfectly on the video and never, ever fails to excite. The way the Stratos looks too, so dainty and small and just perfect. It's here in plenty of liveries too, all of which look fantastic. Alitalia is still the best though. Perhaps the noise exaggerates the impression but the Stratos still seems properly quick as well.
So yes, five minutes of the Lancia Stratos being thrashed. What are you waiting for? Kettle and headphones on!
Watch the vid here.
Gassing Station | General Gassing | Top of Page | What's New | My Stuff