Tuesday 3rd May 2016
Aston Martin Sunday Service: 22/5/16
Another weekend, another Sunday Service and one of our favourites to boot!
---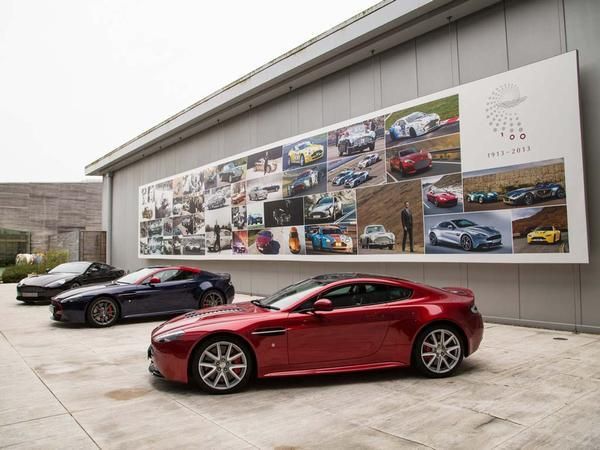 It seems there's no stopping Aston Martin, be it remixes of old favourites in the shape of the Vantage GT12 and GT8 - and the manual V12 Vantage S - the track-only Vulcan or the all-new DB11 we had our first spin in just the other day.
Among all this Aston Martin has somehow found time in its hectic schedule to invite PistonHeads back for another Sunday Service at the company HQ in Gaydon. Those attending will have the good fortune to see these new Astons as well as get a behind-the-scenes look at where and how they are made. Tradition is, of course, a big part of the Aston Martin story too and there will be a chance to walk down memory lane and gaze upon Aston Martin's heritage fleet. Need more? There will even be experts on hand to tell you all the stories about the cars on display. Want to get hands on? There will also be some racing simulators on which to prove your (virtual) driving mettle.
A little bit of housekeeping before you sign up. As it's a live manufacturing site access to some areas is restricted and attendees will need to sign a confidentiality agreement. We'll send a link to this by email to those attending so make sure your email address is up to date in your profile and add your name to the calendar here.
Details:
Date: May 22 2016
Cost: Free: Haribo or Beer (if you're feeling generous)
Start time: 0900h
Finish: 1300h
Total places available: 350

Location:
Aston Martin
Banbury Rd,
Gaydon,
Warwick
CV35 0DB
Gassing Station | Sunday Service | Top of Page | What's New | My Stuff