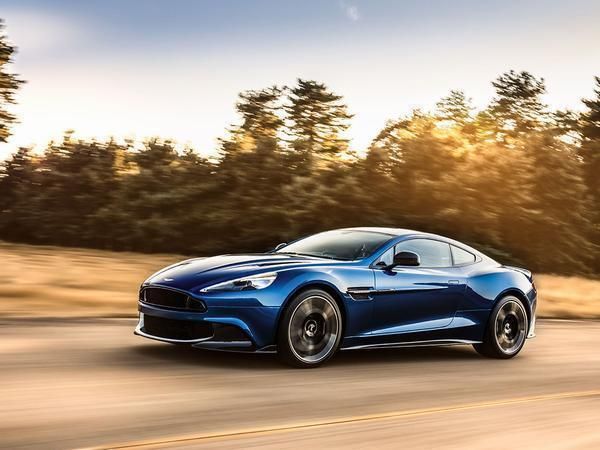 Turbocharging is a great measure for filling in the blanks left by downsizing. But the arrival of the 608hp
DB11
into the Aston Martin range does rather make the supposedly senior
Vanquish
seem caught with its trousers around its ankles, at least if you pick horsepower as your key measure of manliness.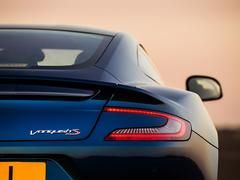 "Hey guys, don't forget about me"
Because while the DB11 ushers in Aston Martin's 'second century' with its all-new 5.2-litre twin-turbo V12, the Vanquish still uses the suddenly old-school 6.0-litre naturally aspirated V12. You know, the one with a mere 573hp... Not to worry - here's a new Vanquish S, taking that to 600hp and injecting a whole load of extra attitude into the car that still represents the peak of the Aston Martin line-up.
Extracting the extra power comes from pleasingly traditional methods, namely bigger inlet manifolds to increase the air supply to the cylinders and create what Aston Martin describes as "a relentless power delivery and stronger feel all the way to the redline". Which all sounds rather appealing. Torque is 465lb ft at a lofty 5,500rpm, same as before; compare that with the DB11's 516lb ft at 1,500rpm for one sign of the difference in character between the old and new V12s.
The rest of the package has been suitably uprated to match, with revised spring rates, damper internals, anti-roll bar bushings and more to "give the Vanquish S a keener edge in its more sporting suspension modes" according to the press release. Aston Martin says this comes with no sacrifice to the existing comfort and refinement. A new front splitter and rear diffuser - both carbon - can be added and claim "meaningful" reductions in front axle lift while at the back you get quad exhausts. Personalisation options from carbon bonnet vents to quilted leather and other interior finishes are available to bring the bling.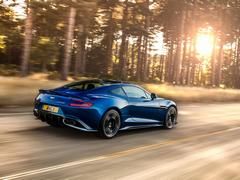 This or a DB11 surely one of life's harder choices
A bit more attitude in both the way it drives and the way it looks should give the Vanquish a useful shot in the arm. The visual upgrades lend the car additional presence without going too Mansory on us as well, though you'll be wanting to watch that splitter on kerbs.
But is this S enough to maintain the Vanquish's hierarchy in the range? On paper the DB11 seems to answer many of the same questions - it's got a similar sporting GT mindset, weighs about the same and uses the equivalent transaxle-mounted eight-speed automatic. Performance is on a par too, the Vanquish capable of just over 201mph and 0-62 in 3.5 seconds while the DB11 manages 200mph and 3.9 seconds. Price-wise the Vanquish starts at just shy of £200K, the DB11 more like £155K. Basically it comes down to budget and personal choice - are you an old-school Aston buyer for whom turbos and 'modern' styling are simply too mainstream? Or does the DB11's look, relative affordability and punchier turbocharged mid-range count for more?
Over to you...