Things ain't what they used to be is a rose tinted refrain we're often guilty of here on PH. True enough when it comes to electric power steering and other gadgetry.
And, thankfully, also true when it comes to automatic transmissions in sports cars. Remember the little sigh of dismay at the sight of a Tiptronic shifter in an otherwise desirable 911? Or the jerky, ponderous shifts of early-gen automated manuals in supercars of not so long ago?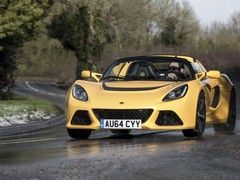 Exige's pace bordeline alarming on B-roads
Previously disguised behind the euphemistic 'IPS' Intelligent Precision Shift moniker on the Evora, for the slushmatic version of the Exige S Lotus has come clean. Automatic by nature, Automatic by branding. No trickery, no hiding behind abbreviated badging. It's a traditional torque converter auto, offered as a £2,000 option over and above the entry level £53,000 of the manual Exige S.
Could've been worse though. Given the cars the 3.5 V6 is used in by Toyota it's fortunate the Exige is available with an Aisin six-speed slusher and not the CVT many Japanese brands seem to favour in overseas markets. Small mercies and all that. But what's it like?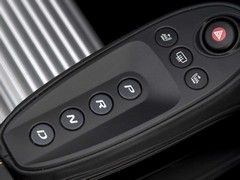 A welcome sight in a hot Lotus? Discuss
To sit in the familiarly snug cabin of a hardcore Lotus, to hear the commendably harsh and purposeful sound of a supercharged V6 gnashing away behind your head and to heave on a surprisingly heavy non-assisted wheel ... and then hear the slurred nerrrrrrrrr-nerrrr-nerrrrrrrrrrrrrrrrrr of an automatic gearbox as you pull away is frankly a little disturbing. Imagining such a thing in the more rounded Evora isn't, truth be told, quite so huge. Seemingly so for buyers too, the IPS version actually accounting for a little over half of worldwide sales since introduction. But in an Exige?
Let's face facts though. There's no off-the-shelf dual-clutch transmission that'd fit a big transverse V6 like the Toyota unit. And even if there was the complexity, weight and expense would make it untenable. Lotus has found a race sequential that'll work in GT4 spec Evoras using the same basic installation but even for the hardcore Exige that'd be asking a bit much for road use, never mind the cost. Nope, if it was going to build the two-pedal Exige it was going to have to use Toyota's preferred six-speeder. And do the best with it possible, this including improvements to CO2 and mpg, a tenth off the 0-62 time, a minimal weight penalty of 7kg over the manual car (weight gained in the gearbox is offset by the loss of gear linkages and the clutch gubbins) and a Hethel lap time that matches the manual.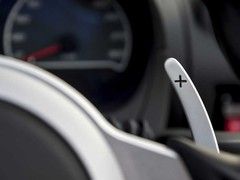 Dinky shift paddles are a tactile delight
Early impressions on the road appear to confirm worst expectations though. The chasm between the Exige's feral appetite for speed along twisting B-roads and the gearbox's sluggish nature seems yawning, the transmission seemingly left puffing and panting in the car's wake. Like a three-legged race pairing Usain Bolt with the fat kid from sports day this doesn't seem a natural partnership.
Sometimes it holds a gear too long, others it lazily upshifts two ratios just as you were happily settled in the gear you wanted. Lotus claims the engineers went "back to the drawing board" with the calibration compared with the Evora's IPS but there's no escaping this is an auto of the old school and not always up to speed with the Exige it's fitted to.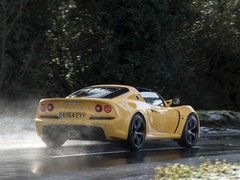 Even in these conditions grip is impressive
There is salvation of sorts with a twist of the Dynamic Performance Management switch into Sport. This sharpens throttle response, relaxes the stability control and gives you the option of a faster acting auto mode or full manual one, willing to let you run into the rev limiter if you ignore the familiar three-stage shift lights. Gears are held longer in automatic mode and pre-emptive downshifts - accompanied with a crisp blip - happen right when you'd want them. Upshifts are still a little ponderous in manual mode but downshifts occur much more quickly and a hint of that famous Lotus B-road flow returns.
Hold on to your hats
Good lord this is a very rapid motor car too. It might be shared with 50 shades of beige Toyotas but after the Lotus upgrades the 3.5-litre V6 is brawny, charismatic and feels just ever so slightly too much for the car. In an entirely good way. It'll haul from low revs, has a mid-range bellow like Brian Blessed stubbing his toe on a door frame and keeps pulling all the way to the redline. No four-cylinder Exige ever felt this explosive.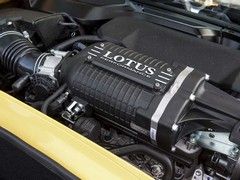 350hp V6 feels unburstable at all revs
The non-assisted steering is heavy and the chassis settings pretty uncompromising, making it a surprisingly physical car to hustle along. But even on slush covered Norfolk back roads it finds tons of grip, the super positive turn-in matched with impressive corner exit traction. All achieved by good old-fashioned suspension set-up and calibration work, not electronic flattery of course. Still the gearbox struggles to keep up though and you can't help but dream of how would it be with a PDK-like ability to rattle through the shifts on demand.
Back at Hethel the snow and ice on the track has melted enough to allow a few laps of the southern half of the expansive test track. And here the Exige's balance, adjustability and pace really shine. With DPM in Race and the ability to lean hard on the clever 'learning' traction control you can left-foot brake deep into the corners and even if the shift comes later than anticipated it's smooth enough not to unsettle the car. And in automatic mode - the odd premature upshift aside - it reads your gearing requirements pretty well, multiple downshifts blatted through on the hard stop from the back straight and into the cut-through to the pits.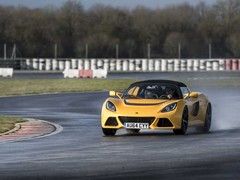 Feels more like it out on the test track
Should we be harder on Lotus for the shortcomings of the transmission compared with the dual-clutches offered in many rivals? It would seem harsh, not least for the clear reason there's no obvious alternative Lotus could have chosen. And to deny itself an opportunity to sell to those who want an auto would be daft. Lotus needs to shift more cars and this is a relatively cost effective way to broaden the potential customer base, if not here then definitely in markets where two-pedal cars are the default choice.
Globally Lotus reckons up to a third of Exiges could eventually be automatics. It might not be entirely to our tastes but if it contributes to recent modest upswings in sales and helps the bottom line just a little bit it'd be churlish to complain too loudly.
---
LOTUS EXIGE S AUTOMATIC
Engine: 3,456cc V6, supercharged
Transmission: 6-speed automatic, rear-wheel drive
Power: 350@7,000rpm
Torque: 295@4,500rpm
0-62mph: 3.9sec (manual 4.0sec)
Top speed: 162mph (manual 170mph)
Weight: 1,182kg (manual 1,176kg)
MPG: 29.4mpg (manual 28mpg)
CO2: 222g/gkm (manual 236g/km)
Price: £55,000 before options (manual £53,000)
[Note - figures for coupe; car driven/photographed is Roadster version]