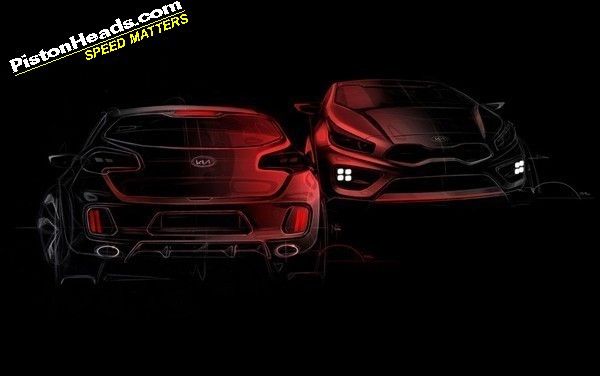 Last week, we brought you a teaser shot of the new
Kia Pro_Cee'd GT
, Kia's proposed entrant into the warm/hot/somewhere in-between-hatch market. This week, we're bringing you another one. Which is rather a shame, really, because we're all rather looking forward to seeing what it looks like in the flesh.
You see, the Pro_Cee'd is a handsome thing, and there's every chance that a hot version thereof will be the first Kia to truly whet the appetites of hot hatch lovers everywhere. So it was with baited breath that we clicked open the latest press release from Kia to find ... another teaser.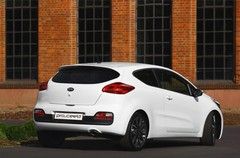 Standard car looks good. GT should be better though.
This one does at least reveal a little more about the forthcoming temperate hatch, as it's the first time we've had hints about the back end. There are strong hints of the outgoing Seat Leon here – no bad thing, as the Leon is a good looking car – as well as the now seemingly obligatory rear diffuser. Throw in some stylish light pods and a pair of chunky exhausts, and you're pretty much there.
The good news is, Kia has backed up this teaser with some proper facts and figures, and they make for promising reading. The engine will be a strengthened version of Kia's direct injection 1.6-litre, which will be equipped with a twin-scroll turbocharger. Power will be rated at 204hp, with 195lb ft torque to match.
What's more, Kia promises 'significant' upgrades to the chassis and suspension, which will hopefully give the GT a bit of extra handling sparkle. And for the first time, Kia has confirmed that the five-door Cee'd will be available as a GT too, with the same specification as the three-door; while that won't make it any faster, it will at least mean there's a practical alternative for those who need such things.
So far so good, then; all that's left is to wait and see what it looks like in the metal.