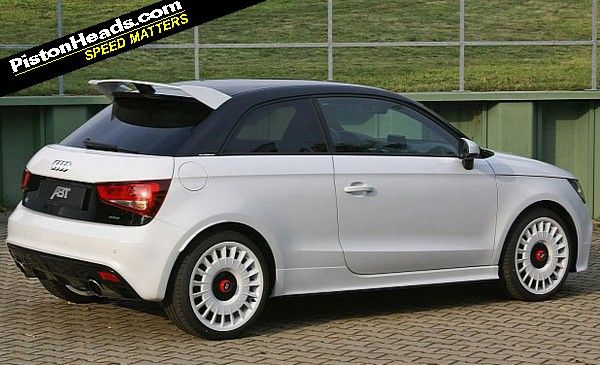 Famed Audi tuner ABT has turned its hand to Ingolstadt's smallest model. Strangely, however, it is currently only offering a tuning package for the very expensive, very rare A1 quattro.
If you've forgotten, the A1 quattro was launched earlier this year. Limited to just 333 units and costing £40k, the A1 quattro appeared to be a precursor to a fully-fledged S1. With 256hp and 258lb ft from its 2.0-litre turbocharged engine, it certainly didn't want for power and suggested a more widely-available flagship A1 could be a great driving prospect. Chris Harris was on the snowy launch; see his video
here
.
ABT clearly believes that 250hp-plus isn't sufficient in a car that features a 1.2 as its base model. So, its A1 quattro now makes 307hp and 295lb ft, gains of 51hp and 37lb ft. ABT hasn't released any details on the modifications, but the usual remap, exhaust swop and boost pressure, er, boost are your most likely suspects.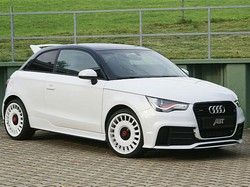 Homage wheels but no five-pot warble
In terms of performance, ABT claims a 0-62mph time of 5.4 seconds, compared to the standard car's 5.7. ABT says its car doesn't incur any additional penalties in terms of fuel economy and emissions.
Of course, this package is presently only really relevant to the 333 A1 quattro owners. But when the more mainstream S1 inevitably appears, a similar upgrade from ABT could surely be similarly applied. A circa-300hp A1 with the typically subtle Audi 'S' styling cues? Could be fun...