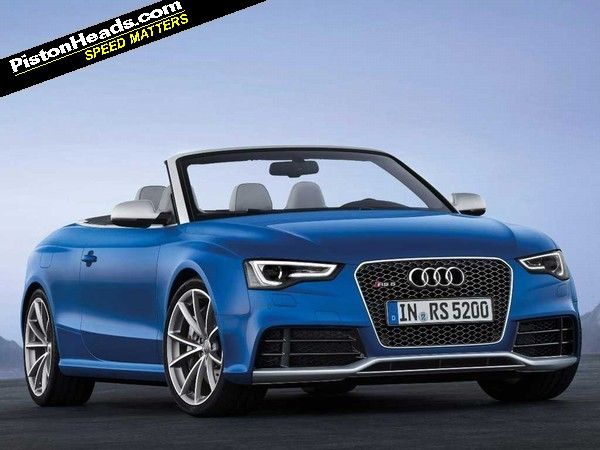 The imminent arrival of the
Audi RS5 Cabriolet
, perhaps predictably, didn't really pique the interests of many of you when it was announced earlier this week. Its PH O'meter rating currently sits at a distinctly average 5.74...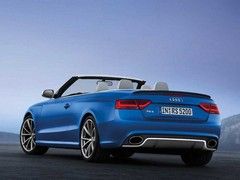 Well, there's a good noise from them pipes
Before its public debut at the Paris Motor Show, the RS5 Cabriolet has been subjected to an online unveiling, which seems very modern, very 2012, very Audi.
However, it is possibly the most awkward three minutes of film in the history of marketing. Playing the engine sound to members of the public for pity's sake? You can judge for yourselves by watching the video here, but be prepared to cringe.
And the car itself? It's an RS5 (4.2 V8, 450hp and 317lb ft) in an A5 Cabriolet body with a smattering of sporting addenda (new wheels, 'matt carbon' boot spoiler).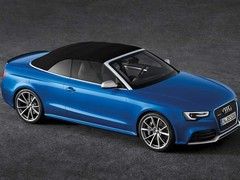 A 'lightweight acoustic hood' yesterday
Interestingly, Audi mention details of the 'lightweight acoustic hood' of the RS5 Cabriolet before the chassis modifications that make it different to a 2.0 TDI variant. The latter changes include a 20mm drop in ride height and larger, stiffer anti-roll bars alongside wider use of aluminium in the suspension. Eight-pot brakes, are also standard. Of course, there is also option to plunge into the depths of the Audi extras list. Dynamic Ride Control, dynamic steering, carbon ceramic brakes and a sports exhaust can all be added to your RS5 to heighten its dynamic capabilities.
Following its Paris debut, the RS5 Cabriolet should be on British roads in sping 2013. Prices for RHD cars haven't yet been released. In Germany, an RS5 will cost 88,500 euros, which is roughly £70,000. With the new M4 cabriolet still a long way off and no sign of an open-top AMG E Class, Audi looks set to have the fast four-seat convertible market all to itself for now. Let's just hope the salesmen can sell it better than the PR department...

---