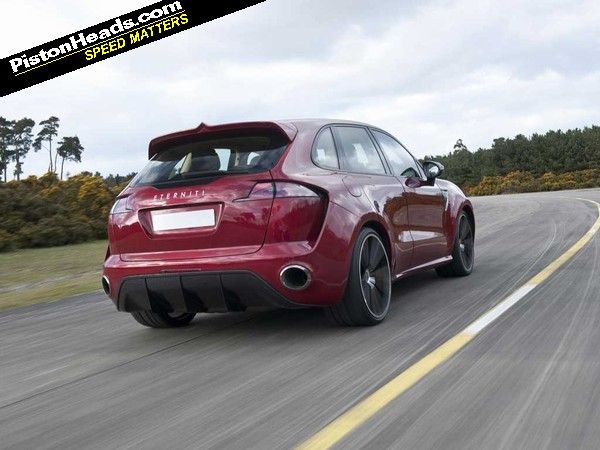 Fed up with blingy, overpriced SUVs with huge amounts of horsepower? Bad luck, because the Chinese and other emerging markets aren't and the Beijing show offers up yet another. This is the car formerly known as
the Eterniti Hemera
, renamed Artemis and making its debut in the market in which it was designed for.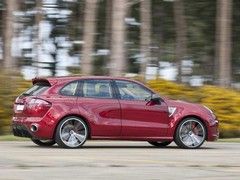 It's fast ... and ... yes, it's fast
The background to the car can be seen in our previous story but the basics are a Cayenne, rebodied in swollen carbon fibre, tickled to deliver 'over 600hp' and then laden with a host of iPad-controlled luxury trappings. Four seats, 100mm of extra legroom and lots of bling are aimed directly at markets, like China, where customers like to be driven as well as drive themselves, the Cayenne underpinnings meaning the necessary sturdiness to handle broken roads that would leave a conventional limo struggling. Somewhat boldly, Eterniti proclaims the Artemis as 'the ultimate crossover'.
Eterniti is also giving itself credit for launching the first 'Super-SUV' and beating Lamborghini, Bentley and Maserati (and others) to the punch with a production-ready car. The examples in Beijing are described as 'running prototypes', pictures of one undergoing shake down at the Prodrive test track used by Chris Harris in his recent Renault Twizy/Clio video being released to underline that fact. A semblance of performance credibility comes from the involvement of race engineer Alexander Macqueen and Johnny Herbert, Eterniti boasting of 0-62mph in 4.5 seconds and a top speed in excess of 180mph.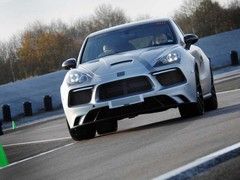 Shakedown sessions at Prodrive's track
Going by reaction to the Lamborghini Urus and
£80K Beckhamised Evoque
, it's unlikely Eterniti is going to be besieged by PHers wanting to lay down £210K (plus taxes) for the, er, privilege of ownership. But that's OK. Because the firm's sights are set further afield. Best of British to them, in that case.