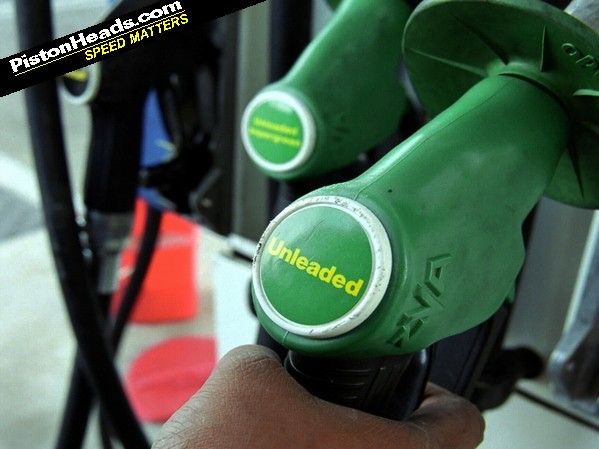 Owners of some older PH favourites will need to be on the look-out for changes at petrol pumps next year as fuels with a greater mix of bio renewables will start to become available which could harm older engines.
Under current legislation petrol can contain up to five per cent biofuel without the pump having to mention the percentage or warn the driver. This is because the mix is so low it's not thought to have a detrimental effect on the engine. Legislation is currently in place to guarantee the mix will be five per cent by April 2013 and almost all fuel already contains a small bio element.
Over the five per cent level and the pump must, by law, be labelled "Not suitable for all vehicles: consult vehicle manufacturer before use."
However, due to Europe's Renewable Energy Directive (RED) higher percentages of biofuel are on their way to the UK. RED requires members of the European Union to ensure that 10 per cent of energy used in road transport is from a renewable source by 2020. Interestingly, to reach a 10 per cent renewable energy figure, a 15 per cent mix of biofuel is required.
While this deadline is some way off, fuel companies are planning to introduce petrol with a 10 per cent bio-mix, known as E10, to the UK next year. BP is expected to be one of the first to offer the higher percentage biofuel.
To marry-up with the changes, the Department for Transport is currently considering downgrading the wording on biofuels so that only that with a greater than 10 per cent mix will have to be labelled with the words "This fuel contains more than 10 per cent biofuel."
A BP insider has likened the change to what happened when we swapped from leaded fuel to unleaded. And the reason only newer cars can run on E10 is because the higher ethanol content from has a corrosive effect on the seals and some alloy components in the fuel system. Modern engines have been built to withstand this.
While many brands, BMW among them, have declared their entire petrol engine ranges fine for E10 there are some exceptions, including 993 (and earlier) Porsche 911s. First generation FSI engines used in VW, Audi, SEAT and Skodas typically between 2000 and 2006 are not E10 compatible but all the group's current petrol engines are.
Other PH favourites like pre-2002 MX-5's and icons such as the Peugeot 205 GTI will also not be able to use the E10 fuel. Unlike the switch from leaded to unleaded petrol, there are (as yet) no fuel additives on offer to counter the issues around E10 either.
Drivers of older cars that won't take the E10 biofuel will have to seek out regular fuel, which is expected to become less common over time.