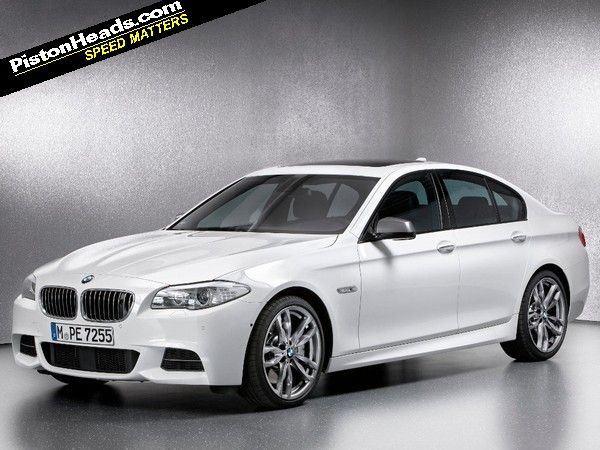 We were hugely excited at the announcement of the new
'M diesel' BMW M550d.
And then promptly disappointed when it appeared
BMW wasn't going to sell it in the UK.
No fear, our man Chris Harris is in Bavaria today to drive it and tell us what we'll be missing out on and, if it's any good, initiate a PH campaign to bring the car to the UK.
We're possibly getting ahead of ourselves though.
Chris will be posting updates throughout the day so keep checking back to see how he's getting on. First instalment below...
Dan
1000h - Munich airport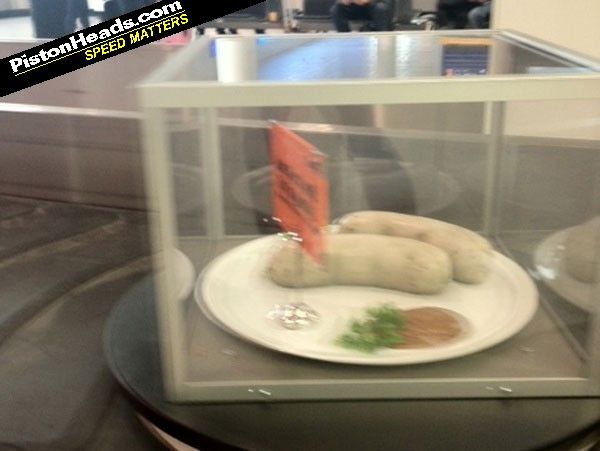 Reporting live from the M550d drive launch in Munich. Just landed. There's a boxed-sausage on the baggage carrousel.
1015h - Press conference building, Munich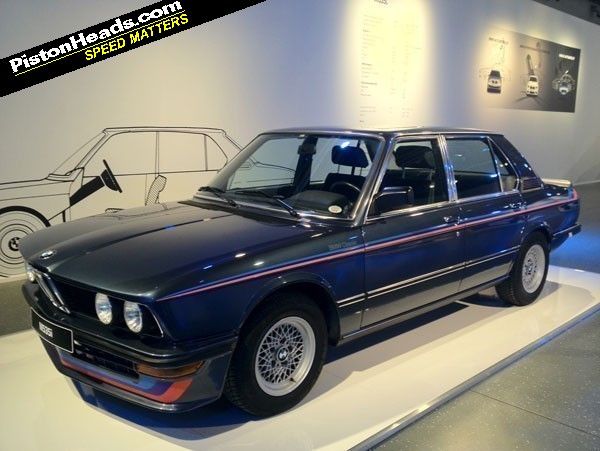 Arrived at some BMW building for the press conference. As ever, eyes drawn to an oldie. E12 535i. Want.
1025h - Press conference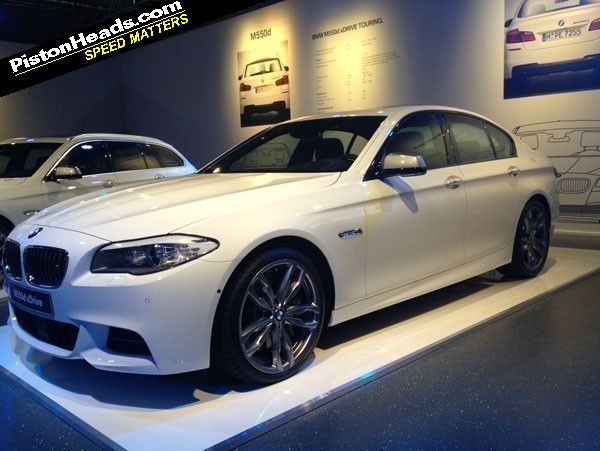 So here it is. 381hp, 465lb ft. Looks no more sinister than a 520d. Stealth bomber.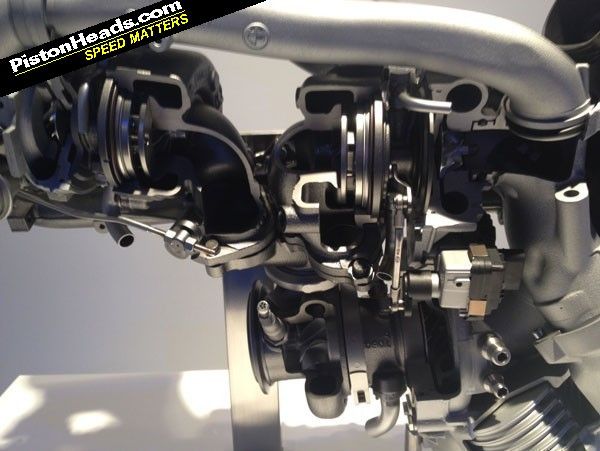 Three turbochargers. Stunning packaging. No wonder BMW says it costs a mint to build each motor.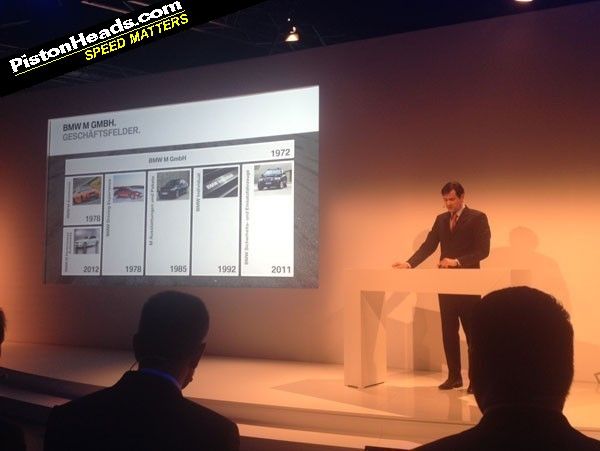 Press conference. Best stop typing. BMW bloke to my right looking at me the way my headmaster did before asking me not to come back to school for a few weeks.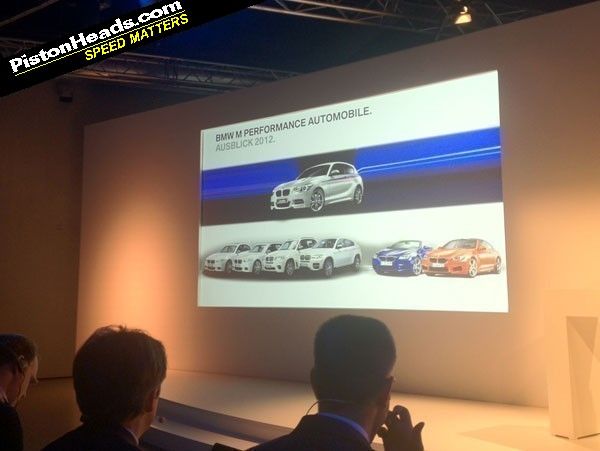 M135i (top of grainy pic) to launch at Geneva. Over 300hp. Stripes down the side. Hopefully slithery.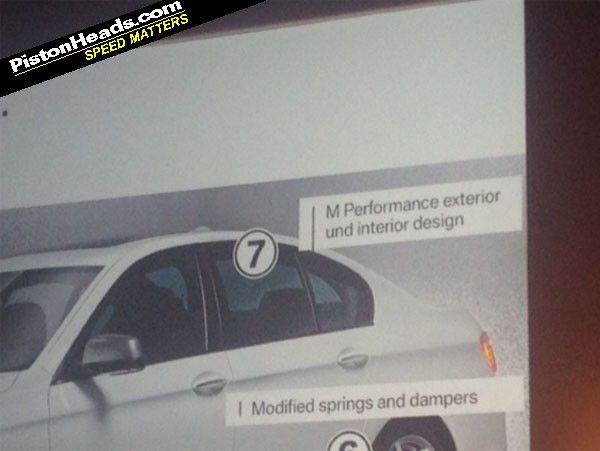 First bit of Deutsch-lish for the day! Exterior und interior design, Ja!!
I'll stop cocking-about and listen: this engine is crazy complicated. 2200 bar injectors!
Also being launched is the 640d x drive. Not for UK market (like the M550d, sniff) but shows how serious BMW is about 4WD for high performance.
1240h - A service station in Bavaria, we nick someone else's M550d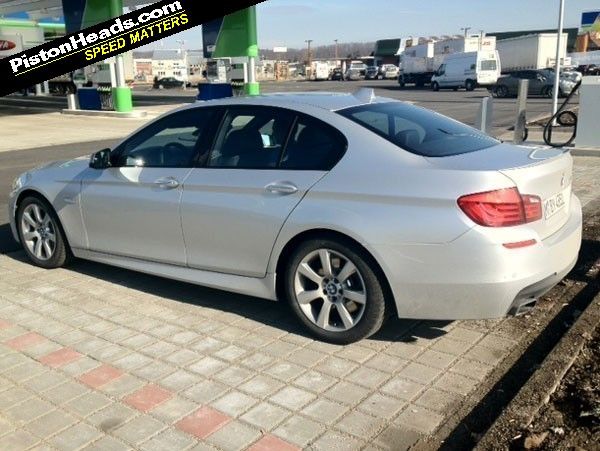 Sorry for the delay. Had to spend an hour in a 640d xDrive coupe. Very nice too. Wide. Sounds a bit like a strangled DB5. Now have a mad rush to get a video shot on this! Looks very ordinary. Is is uber-stealthy, or just bland?
Big thanks to Kyle Fortune and Chris Chilton for swapping cars early with us.
1430h - The Autobahn, Garmisch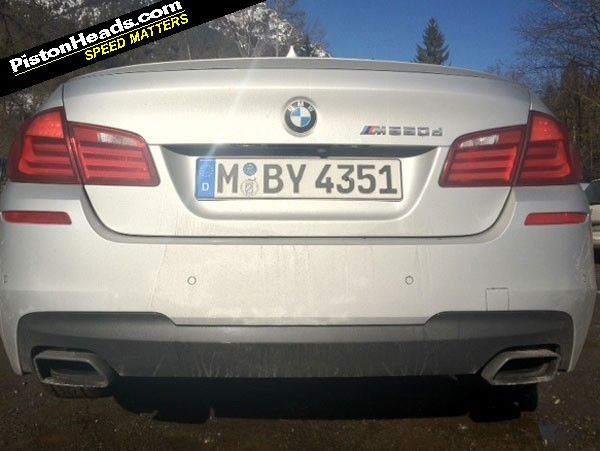 Just nailed the M550d xDrive for an hour between 200 and indicated 260km/h (the 155mph limiter). It's the new Autobahn king in many ways. Not as fast as an M5, but utterly effortless. Makes good noise. 4WD brings noticeable improvement in stability at high speed.
As a touring, has to be among the best all-event machines. Now off to find a few bends...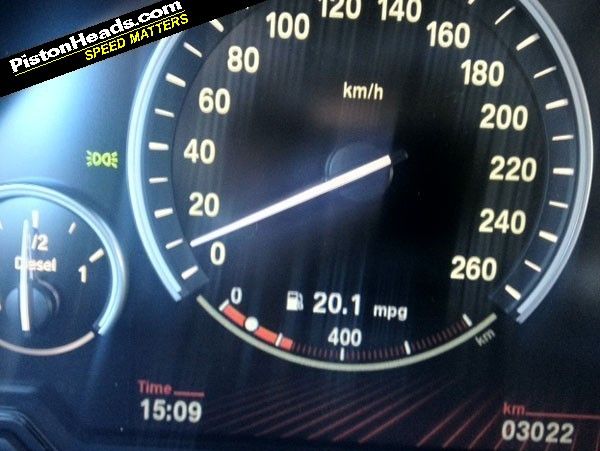 20.1mpg?! Er, driven flat-out, it does...
1800h - Munich airport, check-in
Apologies for the sporadic nature of my live blogging today. Driving, filming and patchy network service have made things tricky. Thoughts standing at Munich airport security?

It's kind of two cars in one, but not quite  in the way you'd expect.
As a large, comfortable, stable, breezily-rapid cruiser, the M550d is stunning. Give me a touring and I'd be the happiest man around. But, and it's quite a but, this is a long way from being an oily-M5. It feels much less agile, and even though winter tyres gave unrealistic grip levels, I was quite disappointed at the lack of appetite for fun in the chassis. The steering is fine, the ride is firm and the fuel economy when driven very hard fell to 20mpg. We were in a hurry. Will it do 45mpg? Not in my hands it won't.

What this car does is cleverly fill the gap between fast conventional 5s and the big-dog F10M. What it doesn't do is challenge the latter's appeal as the fastest way to transport a family.