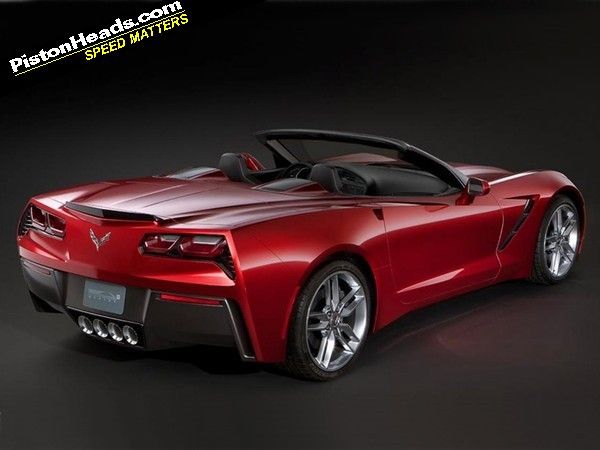 The
recent reveal
of Chevrolet's new Corvette Stingray has prompted a flurry of interest from media pundits and enthusiasts alike. Reaction to the new car's looks has been mixed, with many loving the sharper, more aggressive new look, but others saying it feels too much like a cross between a Ferrari, a Viper, a Camaro and a Nissan GT-R (delete as applicable).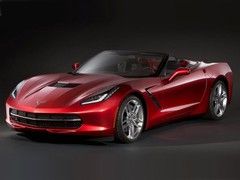 Drophead 'Vette: even better than the coupe?
Things are only going to get more interesting, though, as the convertible version appears to have been leaked online. Pictures of the ragtop 'Vette have been spotted, of all places, on the website of model car manufacturer Maisto, and while that's obviously not the first port of call for most of our news stories, it's quite likely that Maisto was furnished with pictures of the 'Vette 'vert  pre-launch so that the company could get cracking on licensed models. Having said that, GM has been quick to deny that these are official images. Which, of course, they would if they were hoping to build up to the convertible's launch
the way they did with the coupe
.
It seems likely that this version of the Corvette will share the coupe's running gear, so it should get the same 6.2-litre LT1 V8 that we first told you about back in 2012. So, 450hp, 450lb ft, and a 0-60 time, therefore, just below the four-second mark. No word yet on whether the convertible version will retain the coupe's much-vaunted 50:50 weight balance, though.
 So, what do we think, then? Does the convertible take the rakish lines of the coupe and turn them into something even better, or is it the poseurs' version of an American icon that's lost the plot?
[Source: The Auto Insider]