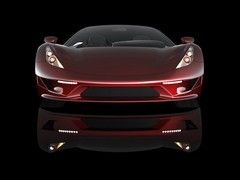 A(nother) new bespoke supercar project has been launched in the US, and this time the boast is that the Dagger GT will be first road car to crack the 300mph barrier.
Don't take our word for it - here's an excerpt from the company's website:
"The TranStar vision is to satisfy the passion of zealous supercar enthusiasts by building the world's first 300 mph Supercar, the Dagger GT™, using a routinely-built Tom Nelson 2000 horsepower racing engine and a unique, edgy, carbon fiber design for the body. Your customized Dagger should also defeat all the other Supercars by wide margins in the 0-60 and quarter mile based on its horsepower-to-weight ratio which will also be a record for our class."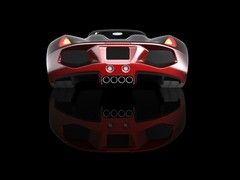 And that's not all, as the new Dagger also appears to have its sights set on a raft of records in a variety of disciplines. Over to the website again:
"TranStar Racing has announced three "Race" models, or 'variants', as follows:
- Dagger GT-R will be our road racing model, with a dynamic, computer-managed split rear wing, set up to challenge and establish new lap records at Virginia International Raceway and at Nurburgring, Germany.
- Dagger GT-LS will be our land-speed model with 500 mph rated M/T landspeed tires, front-end ballast, full bellypan with twin venturi tunnels, land-speed wheel covers, intake aero plugs, parachute, Bonneville rollcage and a range of other options to help our buyers set new landspeed records in excess of 300 mph. Options will include landspeed instrumentation/avionics packages, windshield options and other possibilities.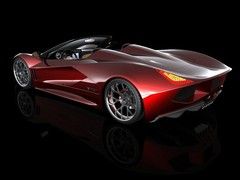 - Dagger GT-D will be our drag racing model with Goodyear Pro Stock Slicks, hydraulic-launched double drag chutes, NHRA rollcage and a modified/changeable rear suspension that will enable 200 mph in the quarter mile for our friends who love to drag race.
"Stay tuned for more Dagger models as we appeal to broader markets with less appetite for "insane" horsepower... And even better prices!"
You can visit Transtar Racing yourself to find out more about the company's far-reaching claims. If you're convinced, they'll even offer you a chance to invest some cash in the project.
Meanwhile we'll satisfy ourselves by studying the renderings, which as it happens don't look bad at all.