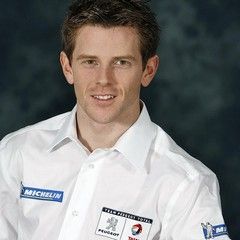 Anthony Davidson has joined the swelling ranks of British drivers set to compete in this year's Le Mans 24 hours, after Peugeot announced that he is to join Alexander Wurz and Marc Gene in piloting the lead Peugeot 908 HDi.
The 78th running of France's most famous motor race is shaping up to be a vintage year for those fond of waving the red, white and blue (the Union Flag, that is, not the Tricolore...).
Davidson joins a British contingent that includes the return of Allan McNish in an Audi, a pair of Aston Martin LMP1s, a Jaguar XKR in GT2, a trio of Mansells in a Ginetta Zytek, WTCC ace Andy Priaulx, and Le Mans vet Oliver Gavin (who we left out of the last Le Mans story we wrote, much to our shame) in a GT2 Corvette. There are plenty of other Brit drivers out there to cheer, too - they're almost too numerous to mention!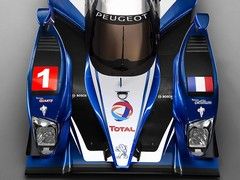 The factory Peugeot 908 HDi is in the fourth and final year of its planned Le Mans career, but the team won't be taking it easy. Last year Peugeot notched up a one-two victory, proving that it can take on and beat the previously unstoppable diesel Audis.
Former Super Aguri F1 driver Davidson is no Le Mans virgin either; he competed in one of the works LMP1 Astons in 2009.