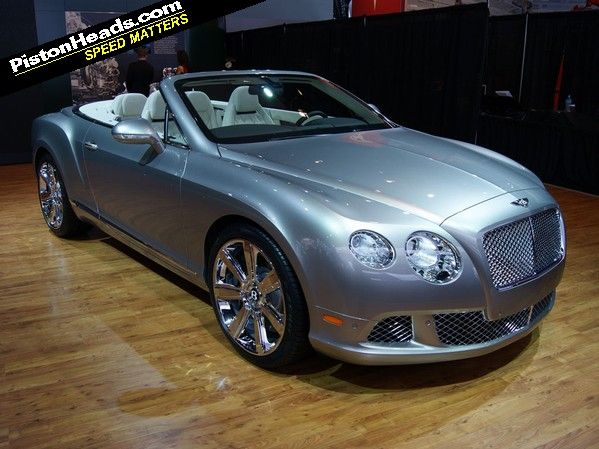 The new Bentley Continental GT and GTC V8 models have made their in-the-metal debuts at the Detroit motor show.
Although the cars have already been subject to scrutiny both in these virtual pages and elsewhere, this is the first time the new 'entry-level' models have been seen by the public.
Entry-level? Yes, because although most car manufacturers would consider a twin-turbo V8 with 507hp and 487lb ft of torque to be a range-topper, the new Benters in fact sits below the storming 6.0-litre W12 models, which continue to be offered.
The Conti V8 is also the closest that Bentley has yet got to an eco model, offering a range of 500 miles on a single tank. A very big tank, given that even though it's 40 per cent more efficient it still only manages 21mpg. Polo Bluemotions have nothing to worry about just yet...
You can read more about the spec of the new cars in more detail in our previous story on the new Bentley continental GT V8 here