If imitation is the sincerest form of flattery, Fiat is becoming a Mini sycophant. The original 500 hatch was launched following the success of the new Mini. 500C followed Mini Cabriolet. Mini Countryman arrives, and a Fiat 500L looks likely.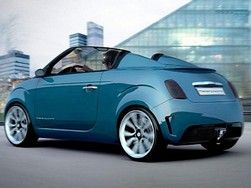 Shorter speedsters seem smarter shock
Now initial sketches have been revealed of a 500 Roadster, presumably to rival Mini's equivalent. Two have emerged from an Italian design school in Milan, one that appears almost production-ready and another more conceptual in style.
The first features the same windscreen as a regular 500 but with the addition of a new bumpers front and rear. The humps behind the rear seats also identify this speedster-style 500.
The other car, with its Abarth livery, is presumably a more extrovert, performance-oriented model. The windscreen is more steeply raked than the other concept and it sits even lower to the road.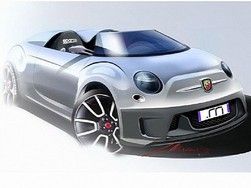 Abarth, also available as a rollerskate
Nothing has yet been confirmed about the production viability of these Fiat 500 concepts, but presumably Fiat will pay close attention to the sales of the Mini Roadster in the upcoming months. And ignore what happened to the Renault Wind...