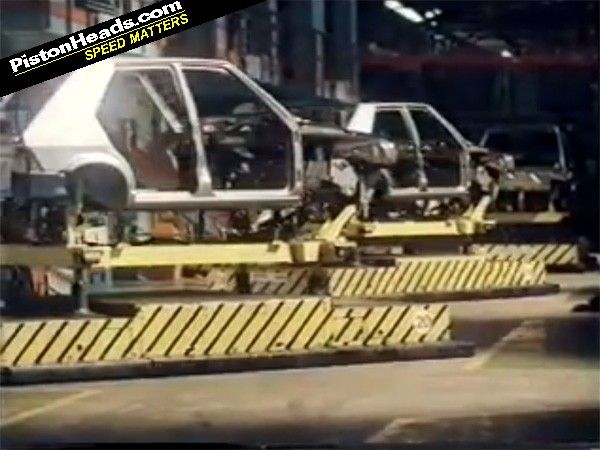 Ahh, the late 70s – a time when technology was going to solve our every problem. We might have been deep in the midst of an oil crisis, but people kept telling us that the future was worth looking forward to. Digital this and electronic that were going to pave the way for a better life, and if Fiat was to be believed, higher-quality engineering standards.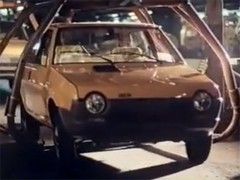 Strada is released from the robots' claws
Hence
this homage
to its spangly new Robogate robotised setup at its factory in Cassino, installed to produce the Fiat Strada (or Ritmo, in non-English-speaking markets). It was hailed as something of a groundbreaking ad in its time; the first ever to fill a whole News At Ten break, at two minutes long, and unusual in that it celebrated the Strada's production process rather than showing off the car itself. That said, Fiat couldn't resist a little bit of the latter toward the end, with a spot of de-rigeur formation driving and that rather elegant transporter stunt. Set to a rousing Rossini soundtrack, the result was quintessentially Italian – as, indeed, was the car it advertised. OK, it never lived up to the quality implied here, but still provided a spirited driving experience, especially in rorty
130TC form
.
Indeed, so well-known did the advert become at the time that it actually spawned a spoof, courtesy of Not The Nine O'Clock News. Even if it did feature Vivas instead of Stradas, its subject was made plain by the footage of a socking great Fiat sign in its midst. Enjoy!