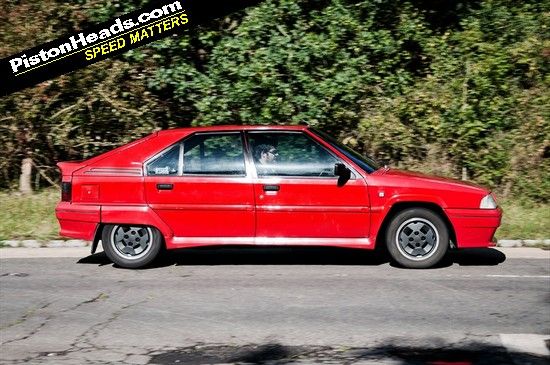 "I bought this particular car at the age of 20. It was my eighth car in four years of car ownership. To put that into perspective I've owned another 40+ cars since then including an Alfa 156 V6, a Toyota MR2...even a TVR Chimaera," says Richard. "The BX is still here (so's the Chim to be fair!). I never get bored of it. Although it only is what it is (a 1.9 four-pot) it always seems to offer you 100 per cent effort when you push it. I've got bored of the speed in other cars I've had (some are quicker than this) yet I never get bored of the speed in this."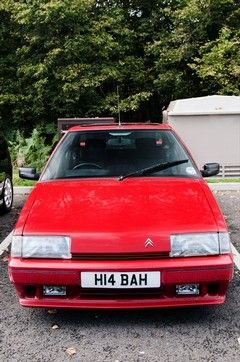 And that speed comes courtesy of a 160bhp 1.9-litre 16v four-cylinder engine (one of the first mass-produced four-valves-per-cylinder jobs to come out of France), which gave it some decent performance figures - its sprint of 0-60mph in 7.4secs is hampered by the need to get into third gear.
In order to cope with all that poke, the BX got super-thick anti roll bars to combat the roly-poly tendencies of its hydropneumatic suspension and ABS as standard. The result is definitely a weird sensation. The ride isn't pillow-soft BX fare, but it is still hugely serene in hot hatch terms. Then you get to a bend and discover an amazingly swift turn-in. Provided you don't try to adjust your line mid-corner, the BX then corners flat and hard.
The BX 16v goes pretty hard, too, provided (as Richard points out) that you get the engine wouind up beyond 4500rpm. I grew up as a passenger in a series of more humble BXs, so although I'm used to the odd interior and general quirkiness, experiencing such a turn of speed is definitely surreal. Stopping is an even more odd experience. You have to press the brakes quite hard, with little initial response, before seemingly 100 per cent of the available braking force comes to bear, quite suddenly. But of course a Citroen wouldn't be a Citroen if it wasn't deeply quirky...