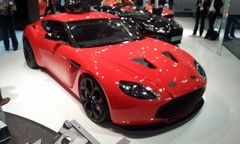 Aston Martin's V12 Zagato will be on sale in final production guise by mid-2012, but this is the closest we've got yet to the final production guise of the car.
Although this car was actually one of the pair to race at the Nurburgring 24-hour race earlier this year, it's been 'de-racified' (and if that's not a word then perhaps it ought to be) to look more or less like the car that will be available from your Aston Martin showroom next year for £330k plus local taxes.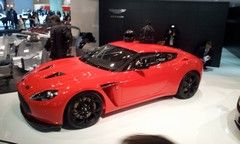 It doesn't yet have a production interior, however - it's still pure race car in there, apparently.
When it finally does hit the public road proper, the 150 V12 Zagatos Aston plans to build will be powered by a 510bhp, 420lb ft version of the firm's familiar 6.0-litre V12.