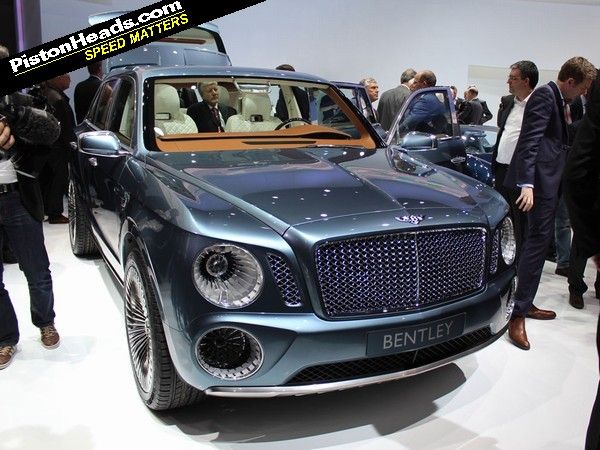 We knew Bentley was making an SUV. But even in our wildest dreams (nightmares, possibly) we couldn't have expected it to look like this. Maybe it was the initial reaction at the VW preview night or maybe Bentley is simply hedging its bets but this is still officially a toe in the water and some way off production. So you have to hope someone, literally, goes back to the drawing board. Or perhaps dusts it off and introduces it to the development process for the first time.
If you can divide Bentleys into new money and old money there's little doubt which side this one sits on, 'traditional' saddle leather interior or no. And it's no secret which parts of the world the EXP 9 F is pointing its mesh-grilled snout at.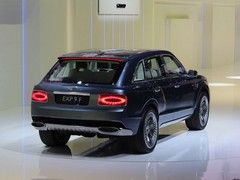 'Understated British design' apparently
Probably best we look at what's behind it rather than dwell on the styling. And here we find, as you'd probably expect, Bentley's 6.0-litre W12 with an as-yet undisclosed power output in the 600hp region. Which is probably a minimum, given the bulk of the thing. More bet hedging comes with the promise that hybrid drivetrains and/or Bentley's new V8 could also feature.
You'd expect a bit of opulence inside of course, Bentley taking things a step towards decadence with reversible floormats that use carpet on one side and saddle leather on the other, depending on whether you're pounding city streets or hanging in what it describes as the great outdoors. If you're doing the latter there's a hat-tip to Range Rover with a drop-down tailgate that doubles as a bench or picnic table as required.
"Customer and public reaction will be analysed following the unveiling of EXP 9 F," says Bentley. This with "the aim of refining the concept further."
So let 'em have it.