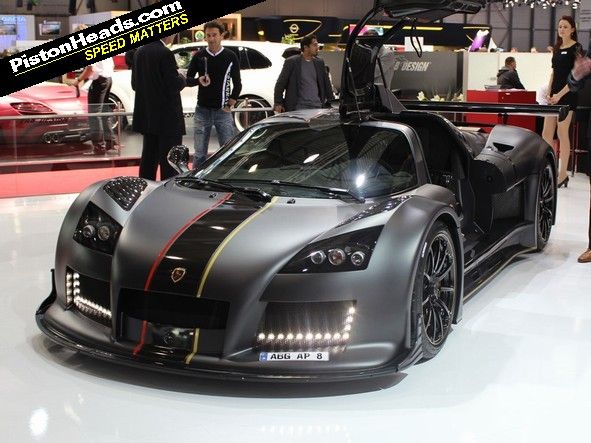 Gumpert is not a company famed for eye-catching beauty or poetic, evocative names. This is fortunate, because its latest takes on its mad supercar, the Apollo R and hilariously named Apollo Enraged (Grrr!), are never going to win the car-based version of Miss World.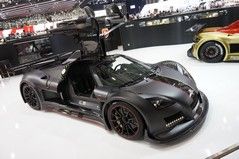 What Gumpert is famous for, however, is making cars that go like a rabid cat, and handle like a rabid cat with glue on its paws. And these two, on display at the Geneva motor show, do not disappoint.
The Enraged whips up the 4.2-litre twin-turbo V8 to 780hp and 662lb ft, drives the rear wheels via a 7-speed paddle-shift gearbox and helps stop proceedings with 396mm carbon-ceramic discs with six-piston calipers all round.
Helping it to go round corners are carbon fibre aero components springing from every available surface and fully adjustable double wishbone suspension all round.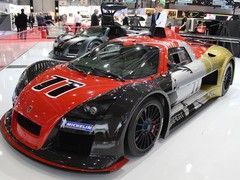 All of which allows the Apollo Enraged (still can't write that without sniggering) to hit 62mph from rest in 2.9 seconds, 125mph in 8.7 seconds and top out at 205mph. Gumpert is only making three of these, and if you want one you'll have to pay 660,660 euros (£550K) plus VAT for the privilege.
If that's not extreme enough for you, there's also the Apollo R, which is similar, but without a number plate. Power is also increased to 860hp, torque to 722lb ft, and the price to 'just' 638,295 euros plus VAT. Bargain.