Morgan has taken the wraps off its Morgan Plus E at the Geneva show, an electric version of its classic roadster, but with - get this - a manual gearbox.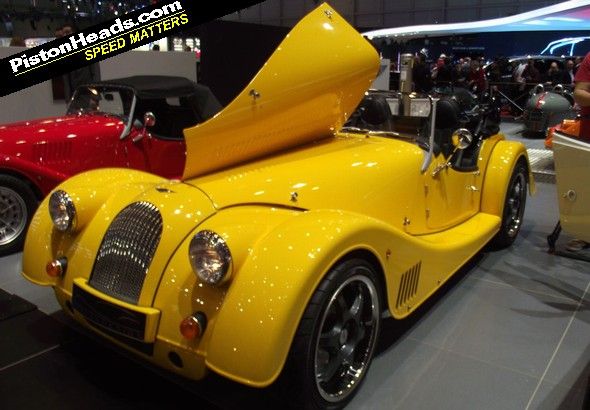 As we found out when we
first wrote about the Plus E
, the transmission is a conventional Morgan-supplied five-speeder with a clutch.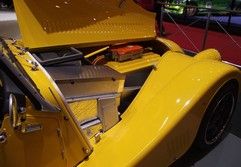 The project is the work of Zytek Automotive. "The key aspect was to get the fun back into electric vehicles," technical programme manager , Neil Cheeseman told us. "What does a manual gearbox in an electric car actually feel like? We decided to build one to find out."
Underneath, the Plus E uses the same aluminium fame as the new Plus 8 (as run in pre-production form by Chris Harris here on PH), which also gets its debut at Geneva, and is effectively an updated version of the chassis from the Aero 8.
Chatting to Morgan's chief designer Matthew Humphries on the stand (who plays a thoroughly convincing impromptu PR role - how many designers are willing to do that?), it seems that actual working cars are a little way off yet. But only a matter of weeks, and you can forgive a show car for being a bit cobbled together.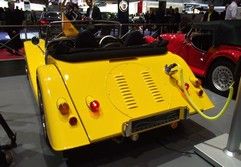 The concept is intriguing, though, with 160hp, 280lb ft of torque, a top speed of 115mph and a 0-60mph sprint of around 6.0 seconds.
"The only worry people really seem to have is the noise," says Humphries, "but I reckon it'll be great - kind of a Sci-fi edge." Morgan meets Wipeout, then. Sounds good to us...