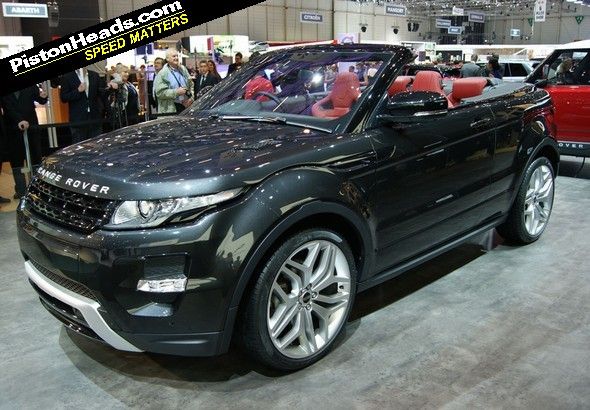 Land Rover has unveiled its latest take on the Evoque theme with this Convertible concept at the Geneva motor show.
Design to "explore the potential for the world's first premium convertible SUV", the concept is based on the Range Rover Evoque coupe (read: three-door), and features a "fully retractable premium roof system with a Roll Over Protection System". We're not sure what a premium roof is, but there you go. We do know that it has a conventional fabric hood rather than a folding hard-top, however.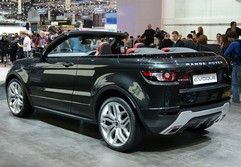 "The Evoque lends itself beautifully to the idea of a convertible," says Land Rover Design Director, Gerry McGovern. "This study is not a traditional convertible design execution - instead we have worked with the balance of the Evoque's lines to retain its distinctive shape and create something that is unique and, we believe, highly desirable."
"We want to build on the Evoque's success. We see this as a natural progression. We create new segments with our products and see this as a chance to do it again. This is a design and engineering study and we'll gauge the public and press reaction. Open-top driving in a Range Rover will be a completely different experience."
If the drop-top Evoque does make it to production, engineers say they need around two years to get it ready for sale in showrooms, but reckon on adding only around 75kg in weight over the coupe version.