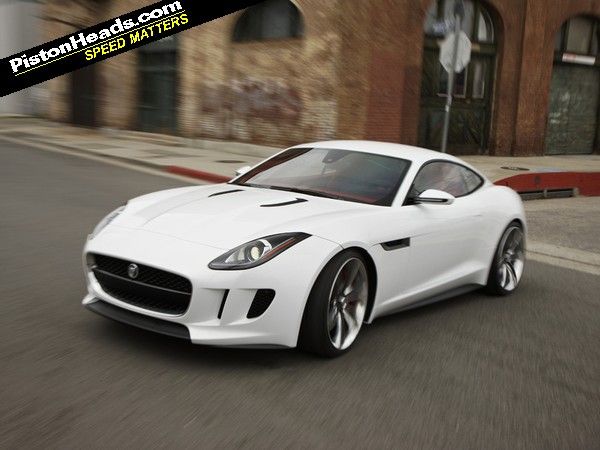 Jaguar F-Type
designer Ian Callum has raised the tempting possibility that the hot R version of the stunning new roadster could in fact be a coupe. Bit like how BMW's M division created the wild breadvan tintop variant of the
Z3 M
.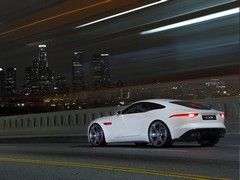 C-X16 coupe previewed F-Type, hints at coupe
In fact, he's so bullish about the F-Type that he told PistonHeads it could spawn a sub-brand within Jaguar with all manner of variants.
He's pretty certain the coupe is a given. "There is definitely a business case to do a coupe, that decision will be made quite soon," he told us.
Then we got talking about a hot R version - might that be the coupe? "It could well be," he said. He wouldn't discuss engines, but the R version would have to borrow the 550hp engine from the XKR-S, given that the standard V8 S F-Type with 495hp already comes close to the XKR output. Probably wouldn't be far off in price either with standard V8 S costing £79,950.
Callum has big plans for the aluminium-bodied two seater. "Personally I think we'd be mad not to turn this car into something more. It's going to end up almost its own brand, the F-Type brand," he told us in an interview.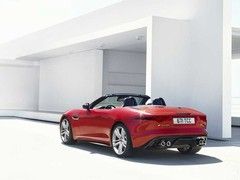 A hardcore 550hp coupe version? Yes please!
"We can work on having a portfolio [of models]. We'll do that," he said. Suggestion of a shooting brake results in him making a face, but he says "who knows?"
Interestingly the coupe concept seen at the Frankfurt show last year came after the convertible. "That was an F-Type with a fastback," he told us. "We'd already finished F-Type. I said to the design team, if we were to do a coupe, what would it look like, so we put a model together."
Engineers working on any R version would welcome a coupe shape, much like Z3 M lead engineer Burkhard Goschel wanted it for the BMW - the fixed roof makes it that much stiffer.
It may even allow Jaguar to remove some of the weight too, a good thing given that the entry V6 weighs almost 1,600kg. Whether that matters at all depends entirely on what it's like to drive. It SHOULD be brilliant. Fingers crossed.