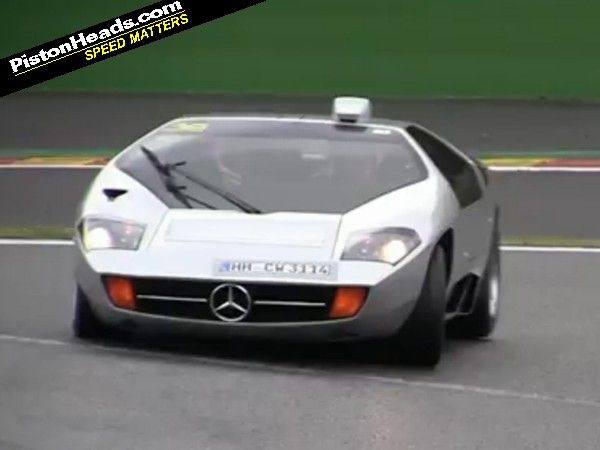 Today's Time for Tea? is a little earlier than usual but, frankly, the prospect of sharing an Isdera Imperator 108i video was too tempting to postpone.
But first, a small Isdera history lesson. Back in the late 1970s, a Mercedes engineer named Eberhard Schulz Isdera worked with Stuttgart to produce the CW311 concept. It was a dramatic, mid-engined wedge of unadulterated supercar, with lots of glass and gullwing doors. But Mercedes had no interest in producing the CW311, and so Isdera took on the project and created the Imperator 108i.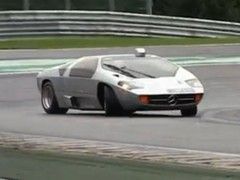 Here's bravery in a screen grab!
Its nearest equivalent today is probably the Pagani Zonda as they both house an AMG engine in a wild body. For the early Isderas, it was a 5.6-litre V8 with 300hp and 335lb ft, later upgraded to a 6.0-litre version.
That just 30 Imperators were produced makes the driving on show in this video all the more astounding. It's been filmed at Spa (great circuit choice), from the Bus Stop chicane, and is essentially a minute or so of a 108i leaving the corner very, very sideways.
Amongst modern cars, it looks like a spaceship with an internal combustion engine. It would be a very cool car to see stationary, but to have it on video being driven hard is a real treat. Kudos to the owner for doing so (or allowing someone else to!) as well.