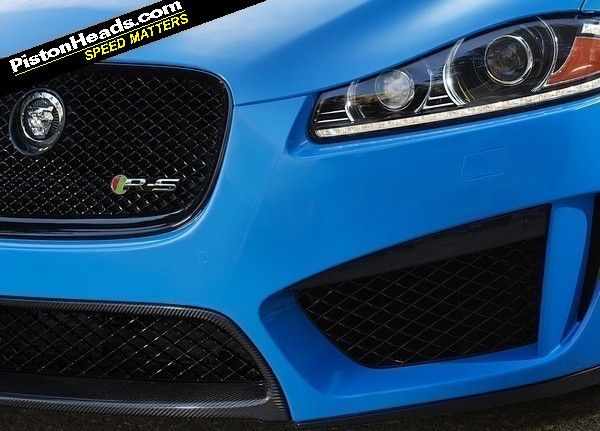 It seems as though Jaguar's
return to form
is set to continue apace, with the news this morning that the firm is planning an even hotter, more extreme variant of the XFR.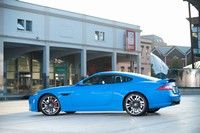 Engine, styling closely related to XKR-S
So far, Jaguar has only given us this one teaser image, without a great deal of information to go with it, but it's expected that the new car will feature the fantastic supercharged 5.0 V8 that's currently slotted into the shapely nose of the
XKR-S
.
That engine kicks out 550hp and 501lb ft of torque, giving it enough oomph to get the big coupe to 60mph in 4.2 seconds, on its way to a top speed of 186mph. OK, so the XFR-S will probably be a tad weightier and a touch less aerodynamic, but not by enough of a margin to make a noticeable dent in those figures.
The new car is undoubtedly a direct result of the F10 BMW M5's arrival on the hypersaloon scene. The M5's 560hp output trounces the 510hp offered by the standard XFR, and the R-S is intended to be Jaguar's riposte. Assuming the latter takes the XKR-S's engine in unaltered form, it'll be 10hp down on the M5, but that won't make it any less of a rival, as its performance figures should be on a par.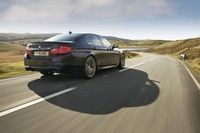 XFR-S pitched squarely at BMW M5
What's more, if the XKR-S is anything to go by, the new car should be a bit of a looker too. The teaser pic suggests gaping air dams, plenty of traditional Jaguar mesh, and a smattering of carbon fibre where the chrome would usually sit on lesser models. It's further evidence of the firm's attempts to shrug off its old-man image, and if it's anything like the car we expect it to be, the XFR-S will go a long way towards blowing away some of the cobwebs.
Look out for news of the big reveal, which should take place November 28. Of course, if you can't wait for the XFR-S to come along, you can now get hold of an original XFR for less than 30 grand - not bad for a car which was reckoned to be a real challenger to the crown of the E60 M5.