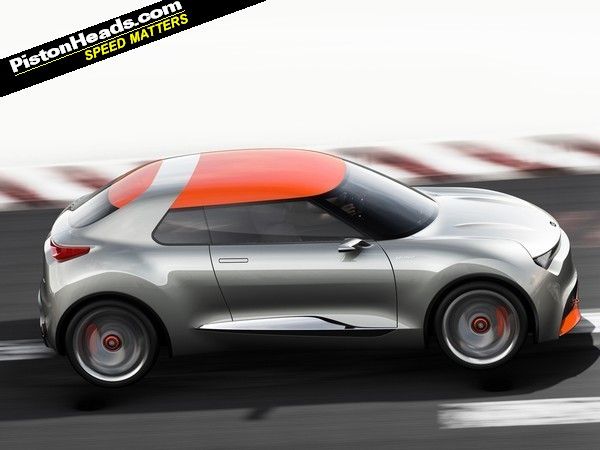 Production versions of Kia's Provo and GT concepts could appear soon, if comments by Kia's VP of Marketing & Product Planning are to be believed.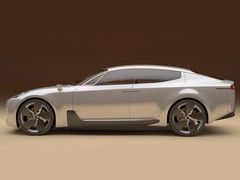 GT could aim as high as Merc's CLS
Although production for the
GT Concept
has always seemed likely after a positive reaction to its Frankfurt Motor Show debut in 2011, Benny Oeyen revealed in a recent interview that a showroom-ready version is "close to being approved and going into production" – but added the proviso that Kia would have to be certain it'd make financial sense before sign-off could be given.
Were that to happen, the large four-door coupe that'd result would be a fairly radical departure for Kia, pitching it either into the Passat CC market, or potentially even into the line of fire of the Mercedes CLS. Ambitious indeed. With the concept featuring a rear-drive platform and a 390hp 3.3-litre turbocharged V6, the production car could be one to get excited about, assuming Kia doesn't water things down. Its hope that the halo model would raise its brand's profile, giving it a model to rival similar models from prestige manufacturers, would seem to suggest not, though.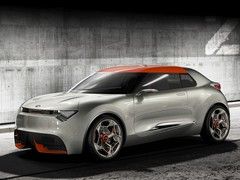 Provo could target Mini JCW
It isn't just the prestige end of the market Kia's aiming at, though; hot on the heels of the new
Pro_cee'd GT
, Kia's making noises about a production version of the
Provo concept
that was exhibited at this year's Geneva show, though whether it retains its
mischievous-yet-friendly
front end remains to be seen. A production version would aim to rival the Mini hatch, according to sources, giving Kia a design-led supermini or small coupe that, it hopes, would lift its brand image further down the field. Were it to be equipped with the same
1.6-litre turbo
as the Pro_cee'd GT, it could turn into a potentially interesting rival for the Mini John Cooper Works. Of course, after the British media's slight hysteria about the Provo's name, any production version would probably benefit from being called something different.