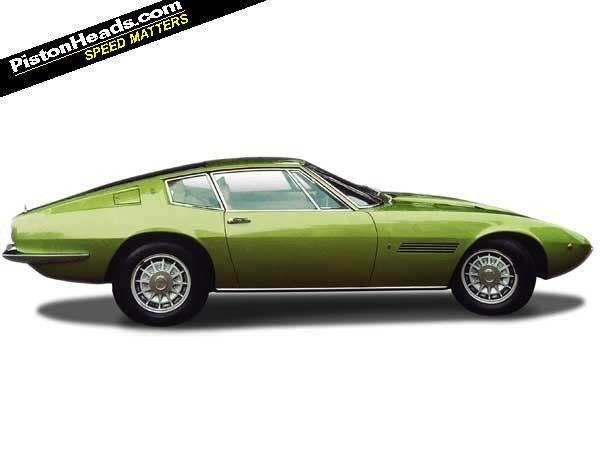 Reading PistonHeader Chad speed's backdated story of his heroic ongoing nine-year restoration of a
1969 Maserati Ghibli
made us think: has Maserati raised expectations impossibly high by naming its new 'baby' saloon after this thunderous late 60s supercar?
The new Ghibli will be revealed in the first half of next year with styling expected to resemble a boiled down Quattroporte. In its sights, the BMW 5 Series crowd.
It's part of a very bold plan by the Fiat-owned firm to sell more than 50,000 cars a year by 2015. A tall order given it shifted just 6,159 last year, but one it could just manage with the more accessible Ghibli and also the Levante SUV due in 2014.
Ghibli II powered by a twin turbo V6
There are good reasons we could be praising the Ghibli next year. The name came via the muscular coupe from the 1990s based on the Biturbo that at one point had a two-litre, twin-turbo V6 making 330hp. That sounds too bonkers to be repeated, but the new car might just get a twin-turbo V6 developed by big bro Ferrari, if Italian media reports from earlier this year are to be believed.
Of course that's not going to dent BMW sales on its own, so the word is that a V6 diesel from Italian specialists VM Motori (the same guys that started out with a boat engine in a Jaguar) will also be available.
The potential downside of this car is that it's expected to share a platform with the Chrysler 300C, thanks to the Fiat link-up. If you think Maserati should be more about the muscle than finesse, that might be borderline acceptable, especially when you consider the Dodge Charger comes off that platform. And it won't be as hard to swallow as the 1975 Quattroporte II saloon, which was based on the front-wheel-drive Citroen SM.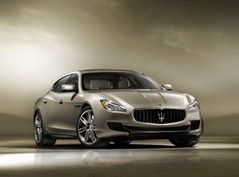 Ghibli likely to resemble shrunken Quattroporte
Hopefully the designers will be slightly bolder on the styling than they were with the
new Quattroporte
.
As for the original Ghibli, you'll be able buy the new one more cheaply than the sole classic in our classifieds, a 4.9 SS for £84,000. Makes Chad speed's "sub £10K" purchase price of his 4.7 look like sound maths, and not just of the man variety.