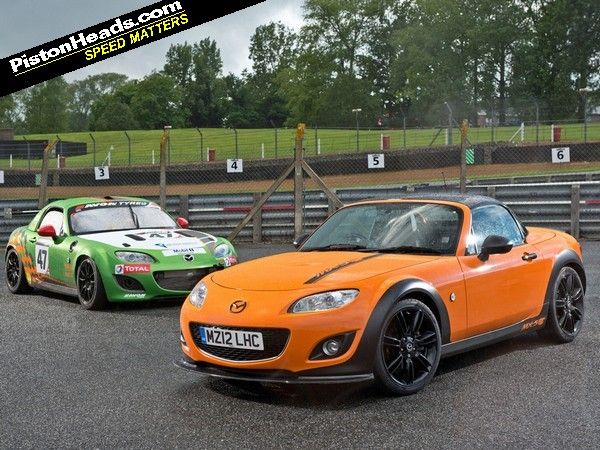 The
MX-5 GT race car
- now competing to GT4 level - has demonstrated the little Mazda's inner racer and the potential for some tuning goodness on its Duratec-based 2.0-litre engine to unleash proper performance. If only there was a road version with just at taste of what the race car can do...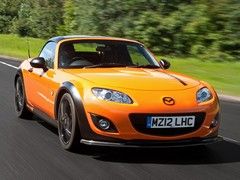 Race team Jota's expertise put to good use
There is now! Put together by the same Jota team that prepares the MX-5 race cars - driven, on occasion
by PH no lesss
- this MX-5 GT Concept will be
at Goodwood at the weekend
and demonstrates the hidden potential within the standard MX-5.
There have been hot, track-inspired third-gen MX-5s before of course. Over the pond Mazdaspeed celebrated 20 years of the Miata (as it's known over there) with the Super20, a stripped 'n 'caged special boasting Cosworth supercharged power to make good on the aggressive looks.
The GT Concept is a little behind on power with its 205hp, but purists will approve of the fact this has been achieved with good old-fashioned tuning rather than resorting to forced induction. And though still barely hot-hatch worthy on paper that'll be more than enough to take the MX-5 from merely fun to properly interesting, especially given that Jota has also worked its race expertise on the suspension. There's some token carbon fibre aero too and, perhaps more importantly, a twin-pipe, centre exit exhaust inspired by that fitted to the production racers we've driven and the full beans GT car raced to podium finishes in the British GT Championships.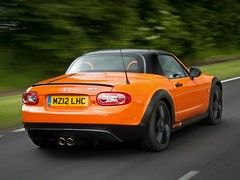 If it sounds as good as the race car we're happy
Looks like a giggle and we'll be pressing Mazda to get a go with it as soon as we possibly can...