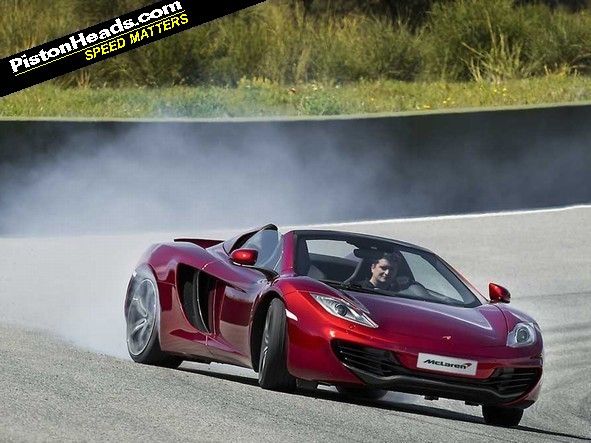 Fresh from announcing the
revisions to the hard-top MP4 12C last month
, McLaren has today revealed full details of the convertible version.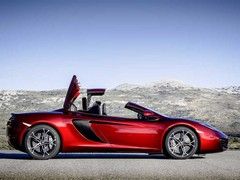 Hard top raises or lowers in 17 secs
Like
Ferrari with the 458 Spider
, McLaren has equipped its junior cabriolet with a folding hard-top roof. For the MP4 12C, McLaren has devised the Retractable Hard Top (RHT) which takes 17 seconds to raise or lower and can be operated at speeds of up to 19mph.
The Spider also incorporates all of the revisions that were recently added to the MP4 12C Coupe so boasts 625hp from its 3.8-litre twin-turbo V8 and further revisions to improve the responsiveness of its seven-speed SSG transmission. As well as this, the Spider weighs only 40kg more than the fixed-roof car (putting its kerb weight at just under 1,500kg) as the carbon fibre MonoCell that underpins both cars requires no strengthening to allow for the missing roof.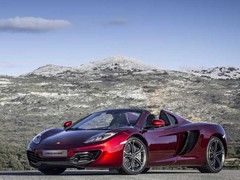 Conversion to cabrio adds only 40kg
The benefit of this minimal weight increase is that the MP4 12C Spider will sprint from 0-62mph as quickly as the Coupe (3.1 seconds) while losing only two tenths to 100mph (9 seconds plays 8.8). Top speed is 204mph, against 207mph for the Coupe. Ratings for fuel consumption and emissions remains unchanged at 24.2mpg and 279g/km respectively, just in case one pops up on your company car list…
According to McLaren, the MP4 12C Spider provides a 'unique combination of spectacular performance with remarkable usability' and that losing the roof 'undoubtedly enhances an already euphoric 12C driving experience'. Customers will have to wait until November to find out for themselves, and pay £195,500 for the privilege. This is £19,500 up on the revised coupe's list price of £176,000 but still fractionally cheaper than the roadster's likely nemesis, the 458 Spider, which costs £198,906.