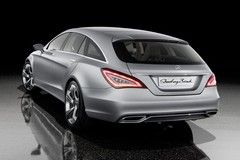 So should it be 'break' or 'brake'?
This website's editorial team has a hard-won reputation for rigour in all matters of speeling and grammer, as regular PHers will attest. So when the chance came to quiz Mercedes-Benz design boss Gorden Wagener about the name of his latest concept car, we weren't afraid to step up to the mark.
Was the Mercedes-Benz Shooting Break concept named that way by mistake, we asked? (Having been invited to a design workshop with the illustrious designer at Mercedes-Benz World yesterday.)
The aforementioned PH regulars will also know there was consternation in the PH ranks when we ran our recent story on the car, as forum posters rushed to claim 'Shooting Brake' was the only correct spelling.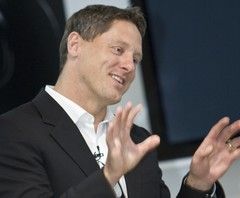 Wagener: "Yeah, whatever..."
"To be honest, I thought it could be spelled either way," Gordon admitted with a grin, "but maybe you are right and Brake with just an 'A' should be the way to go."
'Shooting Break' etymology here and here
PS. We'll be sharing some more sensible insights from our morning with Herr Wagener on PH soon.