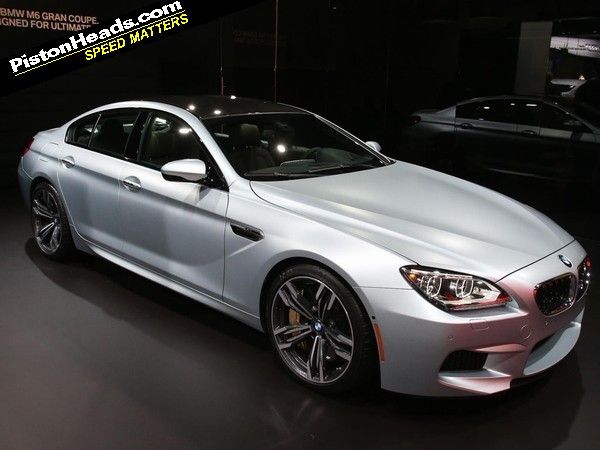 BMW's new M6 Gran Coupe, as well as the new 4-Series, are both being shown to the public for the first time at Detroit.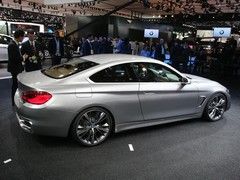 4-Series longer, lower and wider than 3
As we've already reported
, the M6 will pack a twin-turbo 4.4-litre V8 engine with 560hp – identical to the
Audi RS7
with which it'll go head-to-head. 0-60 will come up in 4.2 seconds, while the top speed is limited to 155mph, though like the RS7, an optional package will be available to raise the top speed to 189mph. Early reports indicate that, unlike the M5, there won't be a manual option, but you will at least be able to personalise the map of the the dual-clutch auto. The new car will go on sale in Germany in May 2013 for around the €128,800 mark.
Also being shown for the first time is BMW's 4-Series – or, rather, the 4-Series Coupe Concept. It's a thinly-veiled version of the production car that will replace coupe versions of the 3-Series. The motorshow lights show very clearly that the new car's more fluid lines will differentiate it in a more obvious way than any two-door 3 that's gone before. it's both wider and longer than the F30 saloon, and a noticeable 67mm lower. No word yet on when the 4-Series will hit the UK's showrooms, but we expect it to be later this year.