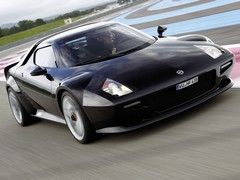 Plans for a limited run of the
New Stratos
, the 21st-century take on the classic Lancia rally car, have been put on hold after Ferrari refused Pininfarina permission to build the cars.
Pininfarina designed and built the one-off New Stratos for German businessman Michael Stoschek, but has said that they will only build more with the express permission of Ferrari.
And Ferrari has refused to consent to Pininfarina or any other Ferrari-dependent suppliers building the New Stratos.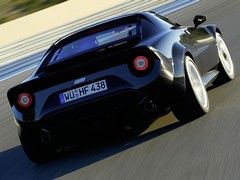 So what next for the project? Well, the New Stratos Chaps say that 'appropriate contacts are being made at this time' to find somebody willing - and able - to build the cars and who have no dependence on Ferrari to make a living.
We hope they find someone, as no doubt do the 40-or-so prospective buyers who have 'expressed an interest' in the cars. Each of which would require either an F430 or a 360 Modena as a donor car...