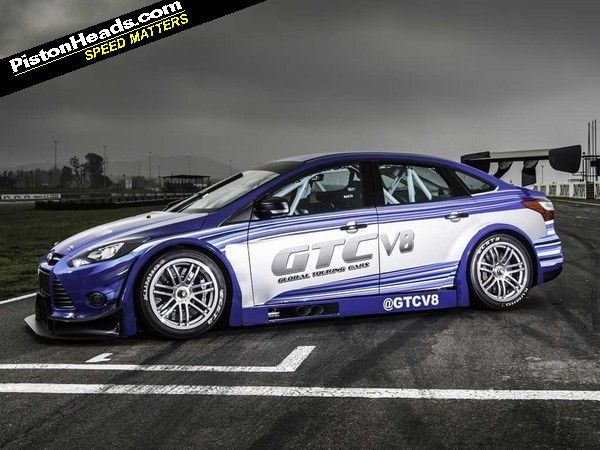 We can probably all agree that V8 touring cars are A Good Thing. They may be long gone from British championships but are still thriving in Australia and Germany. The popularity of NASCAR remains undiminished too.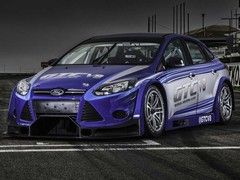 Looks proper; noise should be great too
Therefore the launch of Global Touring Cars (GTC) is rather intriguing. 500hp V8s, a spaceframe chassis that fits plenty of OEM panels and a focus on affordable racing sounds like the perfect tin-top recipe. It has been devised by racer Gary Formato with engineers Vic Maharaj and Mark Woolley. The financial backing has been provided by entrepreneur Michael Formato, presumably related to Gary.
The plan for GTC is to sell national franchises with everything included for a national championship to be run. Mark Woolley has suggested that "inclusiveness" is the key, with the GTC package "offering a one-stop shop of cars, championship backing with regulations, format and contractors all in place for franchise owners".
Whoever buys the national franchise has overall control over that country's GTC championship, including the revenue streams and team/manufacturer involvement. The GTC team will take a cut when 'substantial profits are being made through entry fees and commercial opportunities'. This year's inaugural season will start with South Africa; with enough countries involved, an end-of-season world cup is planned.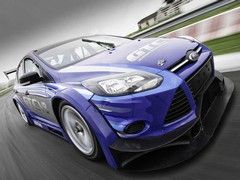 GTC series will start in South Africa this year
So that's the politics, what about the cars? The only car seen so far is a Focus saloon which looks spot-on for a great touring car; a rather mundane shape made more macho with a huge spoiler, a low ride height and, most importantly, side-exit exhausts.
The spaceframe chassis has been designed by Paul Ceprnich and GTC is promising that the bodyshell is 'entirely up to the teams' as the spaceframe 'has been designed to accept Original Equipment body panels based on versions of most saloon or hatchback-sized vehicles on the market'. So presumably the potential is there for a Focus saloon to be duking it out with almost anything; that four-door may not be too relevant in the UK, but an A3 saloon, Mercedes CLA, the new WRX STI and all manner of hatches surely would be. With 500hp V8s.
With the GTC very much nascent at this stage, we shouldn't get our hopes up too high yet for a British series. But our interest is most certainly piqued. We can't wait to find out more.