The highly anticipated GT-R SpecV is finally available to order from Nissan, with just 40 cars being offered across Europe, at a price in the UK of £124,900.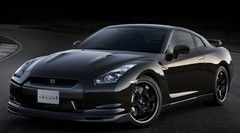 Save 60kgs, at a price!
The eye-watering price-tag reflects 'exclusivity', says the Nissan press release, although buyers do get a range of performance enhancing upgrades in exchange for shelling out double the cost of the standard car.
Maximum power output remains unchanged, but performance is enhanced with a new high gear boost control device which briefly increases the boost of the twin turbos for greater torque in the intermediate to high speed ranges. This provides greater in-gear acceleration, says Nissan, but no figures have been released.
The SpecV also gets a carbon-ceramic brake set-up jointly developed with Brembo, plus revised springs and fixed rate dampers, and a titanium exhaust.
Lightweight forged alloy NISMO wheels help reduce weight, together with a carbon rear spoiler, carbon grille and carbon brake ducts. Altogether, 60kgs has been shaved off the kerb weight.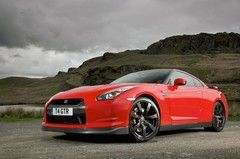 Standard car is £56,800 to £59,400
Inside, the SpecV is offered uniquely as a two-seater (non-SpecV GT-R models also include a two-place rear seat) with bespoke Recaro carbon fibre bucket seats trimmed in black leather, while carbon fibre is also used for the speaker surrounds, instrument panel and other trim areas.
In addition to a revised paint colour line-up (Ultimate Metal Silver and Titanium are not available) the SpecV is available in optional Ultimate Black Opal (RP), a unique chromaflair paint for this version.
The car will be distributed through just two dealerships here in the UK: Middlehurst Motorsport GT-R, St Helens, Merseyside and West Way GT-R, Oxford.
Orders are now being taken at these - and other Nissan High Performance Centres (NHPCs) across Europe - and will close on 22 January 2010. The cars will be delivered in April and May.
The limited run of 40 examples in Europe reflects that 2009 is the 40th anniversary of the launch of the first Nissan to wear the GT-R badge, says Nissan.
In recognition of the car's link with the Nordschleife circuit in Germany, the SpecV is only being displayed in Europe at the new Nissan Sports showroom in the new Nürburgring complex, which was opened in July.
PistonHeads was there earlier this year - see our story and video of the GT-R SpecV development test here.