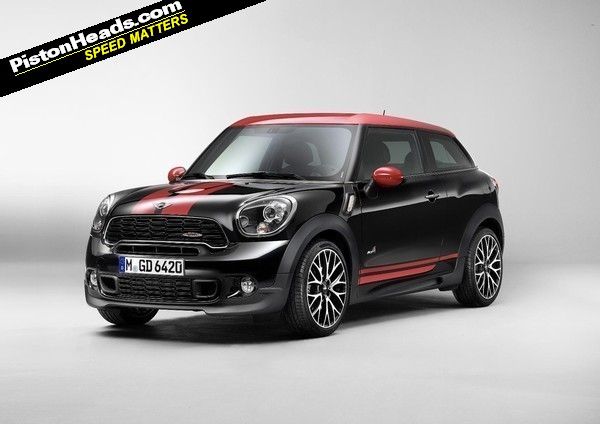 PHers of a nervous disposition look away now - what we have here are two new additions to the sporty crossover genre, neither of which is likely to win any beauty contests. You've got to wonder too, given that the typical entry to this market is little more than a glorified hatchback with a raised centre of gravity. Garnish with chunky plastic bits to give the unrealistic impression it can handle Snowdonia on a grizzly day. Serve with a lingering bouquet of cynicism. Et voila, you've created your very own crossover.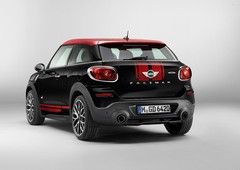 218hp and 4wd: enough to make you want one?
Despite all this, both Mini and Nissan reckon theirs might just have what it takes to pass as hot hatches. Mini has just announced that the Paceman, its tall three-door hatch (or Sports Activity Coupe, in Mini-speak) will gain a John Cooper Works edition. It'll join the JCW Countryman - its five-door equivalent - in a two-pronged attempt to bring a bit of performance car cred to the crossover genre. Like its sibling, the JCW Paceman will be fitted with a 218hp 1.6-litre that'll feature a twin-scroll turbo, direct injection and variable valve timing. I'll also get Mini's ALL4 four-wheel-drive system as standard and a six-speed manual gearbox. So, assuming Mini manages to work its usual magic on the chassis and steering, it has the potential to be rather good. If you can live with the slightly wonky styling, of course.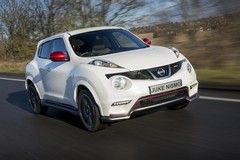 Well, it is different, at least.
Well, it is different, at least. While the bods at Mini have been busy giving the Paceman some more pace, Nissan has announced pricing for its new Juke Nismo. The Juke is ... well, let's be kind here and call its styling 'a bit Marmite'. The Nismo version certainly hasn't softened up any of the base car's quirkiness, either, with a GT-R-esque front bumper and a socking great faux diffuser at the rear. Like the Paceman, the Juke Nismo comes with a 1.6-litre petrol turbo, here offering 200hp, but unlike the Paceman, you won't be able to buy it as a four-wheel drive manual. Instead, somewhat disappointingly, you can opt for a two-wheel drive manual or a four-wheel drive with a CVT 'box. Oh. Well, at least it'll be quite racy inside, with lashings of suede and Alcantara and special Nismo sports seats. And at £19,995, it won't break the bank. Mind you, with the Focus ST giving you 50hp more for just £2,000 extra, it's not exactly a bargain, either
Hark, is that the sound of knives being sharpened?