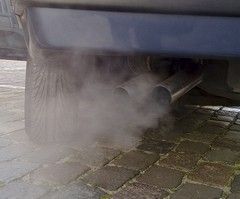 The European Commission has made the radical recommendation that conventional petrol- and diesel-engined cars should be banned from European urban centres by 2050.
The proposals are part of the EU's effort to cut its CO2 emissions and reduce its dependence on oil, and also include a target of 50 per cent of Europe's vehicles to be zero-emission by 2030.
EC transport commissioner Siim Kallas, who revealed the plan to EU governments today (Monday 28th March), said that the plan would not curtail the free movement of people. "Curbing mobility is not an option," he said, "neither is business as usual. We can break the transport system's dependence on oil without sacrificing its efficiency and compromising mobility. It can be win-win,".
Despite these claims, however, part of the plan would involve the majority of journeys over 190 miles long being taken by train.
Fortunately for fans of sanity, the UK government has effectively told the European Commission to keep out of it, saying that the EU should not get involved in the transport policies of individual cities.
"We will not be banning cars from city centres anymore than we will be having rectangular bananas," said UK Transport Minister Norman Baker.
You can download the full European Transport Plan from the European Commission's website. If you fancy a laugh.

Image: Ruben de Rijcke