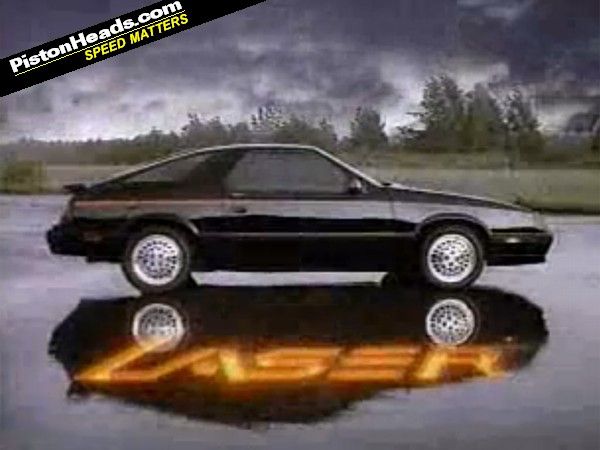 Old car ads make bloomin' brilliant viewing these days. Watching cars we now consider to be crusty old heaps touted as the next big thing never fails to amuse. And so much the better if said ad includes 'snazzy' graphics, utterly retro music and glorious hyperbole.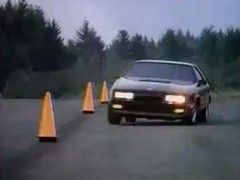 Ah, see, it goes around cones. It must be sporty.
Now that so many of such ads are popping up on video hosting sites, it feels like the perfect time to take a nostalgic look back at them. Welcome to PH Ad Break. A bit like Time For Tea?, but for old car ads. And with less tea. Or not, should you wish.
First up is a commercial that typifies what we're talking about. It's for the Chrysler Laser, a mostly-forgotten American sportscar that was anything but. It was launched in 1984, with marketing that pitched it as the car of the future; with front-wheel drive and turbocharged engines, it was the ultimate combination of efficiency, practicality and pure driving enjoyment. Or so the spiel would have had you believe. In reality, the top-line 2.2-litre 142hp turbo was asthmatic, while the entry-level naturally-aspirated 2.2-litre was downright embarrassing, with all of its 93hp to play with. The suspension had more lean in it than the USS Nimitz, and there wasn't even the usual US car payoff of silly rear-drive tail-happiness to make things more enjoyable. It was, in short, an 80s American muscle car with all of the bad bits and none of the good.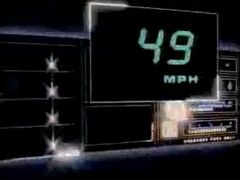 Ooh look. A brain. Supposedly.
Which is what makes
this old ad
for the Laser all the more mirth-inducing. Without so much as a hint of irony, James Earl Jones tells us that 'Lee Iacocca told his engineers to build a sports car,' before going on to inform us of the Laser's 'fuel-injected turbo power', that it 'breaks new ground in advanced technology', and that they've given it 'a brain' – also known, if the overlaid VT is to be believed, as a digital dash. Oh yes, it certainly is a cracker, this one. Enjoy.