We'll be updating from our travels to the 'ring and the Techno Classica motor show at Essen regularly over coming days so keep checking back - the most recent update will appear at the top of the page, scroll down for previous postings...
Dan
---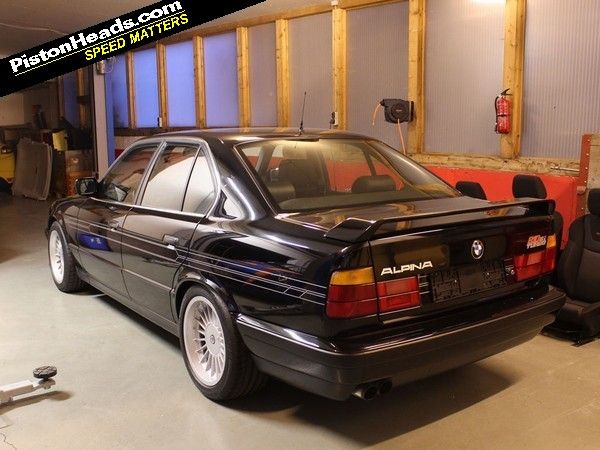 Rent4Ring garage – 1830h
So I've just been downstairs at the Rent4Ring HQ to admire Fredy's Alpina B10 and, wow, what a car. Garlick isn't going to be the only one turning green with envy at this story…
Fredy won't let slip what he paid for it. But one thing he's not hiding – his utter joy at snaring a car that has been a dream since childhood and a high-speed run on the Autobahn in one. Since then he's coveted them and when he spotted this car – 124,000km, two owners (the second a collector) and totally original paint, decals and everything he knew it was worth a cheeky bid on eBay. Thing is, nobody else did. No reserve, one stunned Fredy, one dream car in his possession.
What a car too. Alpinas have become a bit 'lux' of late – very nice but perhaps not quite the bonkers tuned monsters they once were. Like back in 1990, when this car was built. These days 360hp isn't perhaps quite as extraordinary as it once was but 383lb ft, 0-62 in the mid fives and 180mph+ from a twin-turbo 3.5-litre BMW six is pretty damned impressive. And it's a manual too.
Lucky, lucky man.
---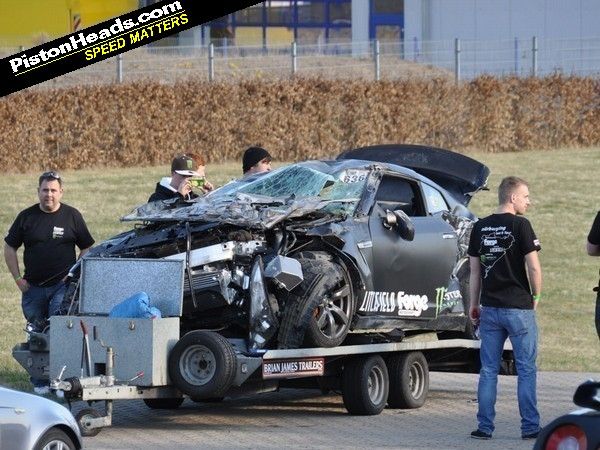 Nurburgring GP track pitlane - 1730h
Well, as you'll have read our trackday was brought to a bit of an abrupt close by Liam Doran's shunt in his GT-R. Actually, shunt is putting it a bit mildly, as you'll have probably seen already. And he's got previous too, from what I've been hearing.
Gutting too because I was just about getting my eye in with the Clio too and had just had a couple of really good laps. I was raring to go out again and then Doran's crash caused the red flag and that was that. Obviously I can now act the hero and boast of how Fuchsrore would definitely have been flat this time, if only the track hadn't closed and all. I'm just perfecting the anecdote now ahead of the compulsory Pistenklause boasting...
Meanwhile with the track now shut the main entertainment available is Monkey doing his pieces to camera for the video he's preparing on the Ariel Atom and Noble M600. Clearly Noble boss Peter Boutwood is overwhelmed with excitement at the whole thing...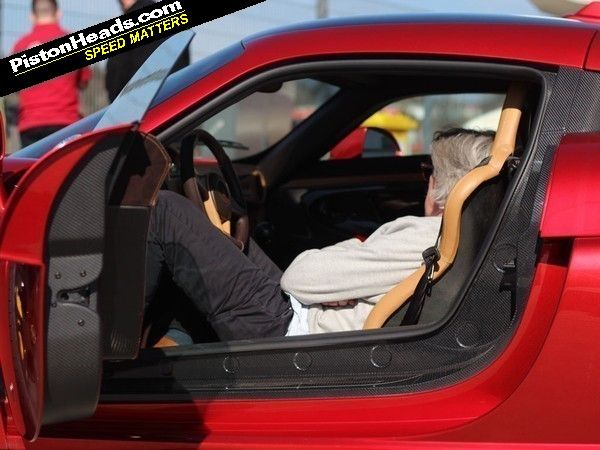 ...a sizeable crowd of bored Destination Nurburgring drivers now cheering and jeering Chris on as he does his filming in one of the pit garages. With driving over for the day it's time to pack up and prepare for our trip to Essen and the Techno Classica show.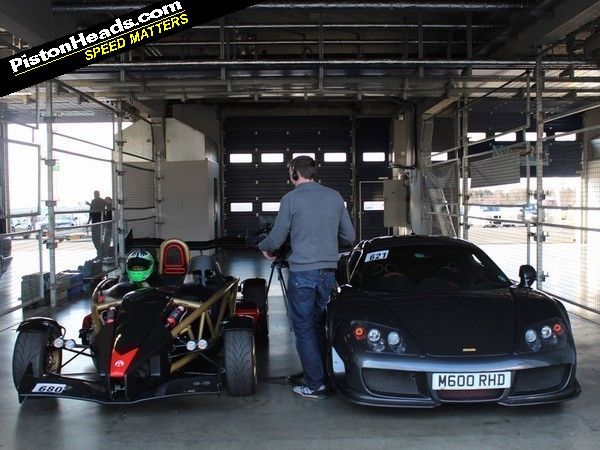 But not before I check out this absurd eBay bargain Alpina B10 bought by Fredy from Rent4Ring. Apparently he put in a speculative bid - he's not saying how much - and nobody else bothered. The vendor honoured the deal and he's one very happy man. Check back shortly for more.
---
Nurburgring GP track pitlane - 1315h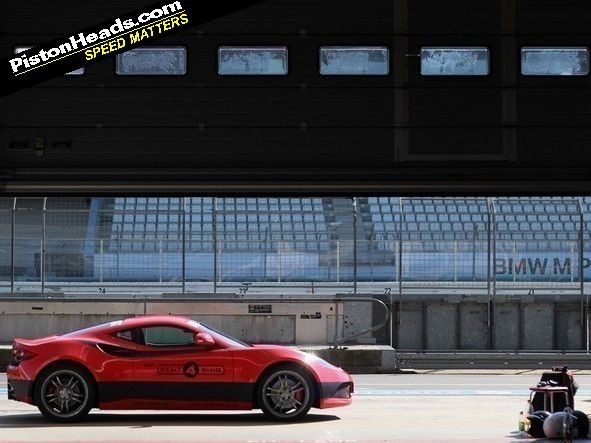 A flaming Golf up at the Karusell has stopped play so and we've been waiting for the track to reopen for a little while now. Chance to report back on the Artega.
And it's quite a piece of kit. For a small manufacturer it's an impressively built piece of kit and feels absolutely solid, with no rattles or squeaks whatsoever. And it goes really well, the 3.6-litre V6 sounding great and DSG the equal of any PDK equipped Porsche. Certainly an interesting - and brave - alternative to a Cayman or 911.
Light, feelsome controls, tons of grip and a genuinely exotic feel make it an excellent rental too. OK, it's not stupidly quick but it's got great flow on the 'ring and I look forward to getting out in it again once the track reopens. Then again, there's also a stripped and caged Cayman R going round and that looks like a set-up difficult to argue with.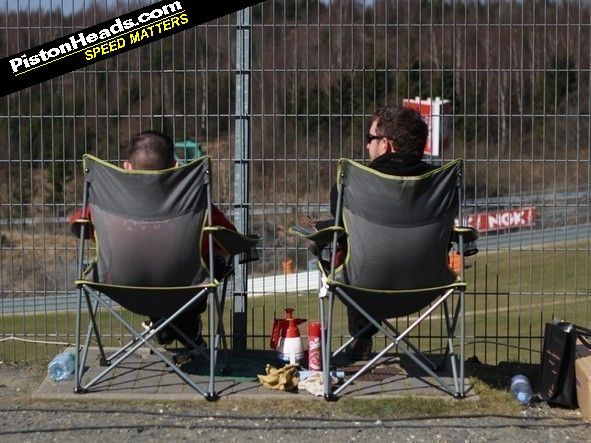 Over the other side of the paddock the guys from Ariel seem very comfortable, looking over the proceedings like Statler and Waldorf from The Muppet Show. They did look a little nervous when the red flags came out with Harris still out there but he's returned intact and all is well. I've not had a chat with him since taking either this or the Noble out, both camps saying 'ring times are not - or haven't yet - been a huge focus so there's plenty of interest from both to see what Monkey can do with these equally extreme but totally different British cars.
Peter Boutwood from Noble reports half a dozen M600s sold already and Ariel seems to be doing decently brisk business too, so if there's a slowdown happening it's not in the world of specialised, low-volume British sports cars. And that's a reason to be cheerful.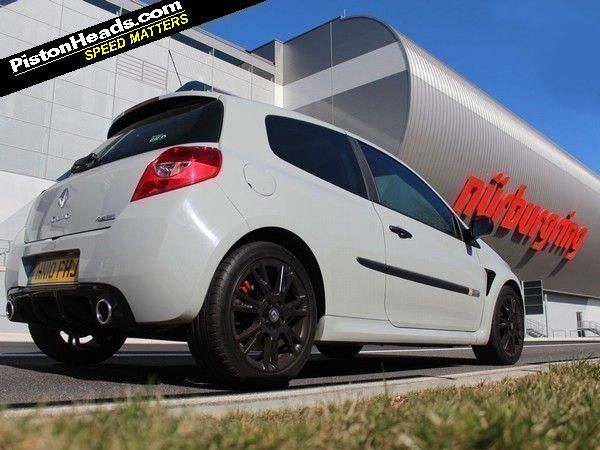 Nurburgring GP track pitlane - 1020h
So, it's done. My first laps in three and a bit years. Having hooked up with Harris, all shady in his hoody, and admired the two Nobles and V8 Atom he's out with (even our man admits to being a little nervous - really!) I then had to head off out into the forests to find a Welshman with a Clio. That'll be cameraman Neil Carey, enjoying the unseasonably sunny weather trackside but in possession of a) the Clio I mentioned in my last update and b) Monkey's helmet.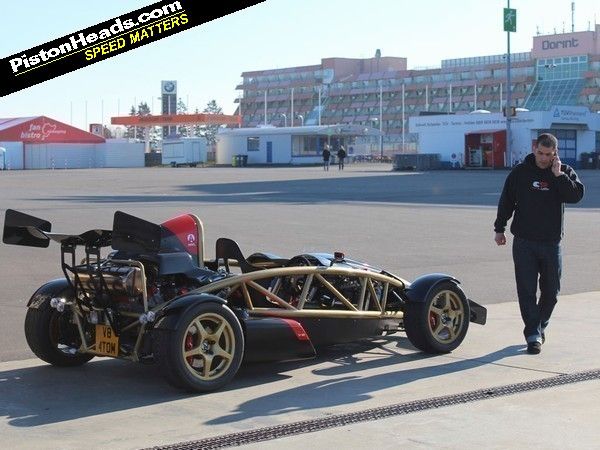 Having brought the Clio back, faffed about a bit, taken a deep breath I was out. And it was good to be in the familiar surroundings of a Clio for this first toe in the water. Scalping an M3 in the first few corners was fun but I tried to keep a lid on my excitement and feel my way around again without trying to be too much of a mobile chicane for the racers. Most of it was OK but there were a couple of points where I came up to crests or corners and was desperately dipping into my memory banks and trying to remember which way it went.
There are some epic cars here too, everything from a C-Type Jag to full VLN spec racers. Best sounding car so far has to be the Brit Audi RS4 which was absolutely epic. And the coolest? The Pink Pig 911 seen here. Nice work!
And now the Artega is back from its shakedown and good to go. This should be interesting...
| | |
| --- | --- |
| And for my next trick... | Why take just one Noble to the 'ring? |
| Monkey heads out in the M600 | Pink Pig 911 wins best paintjob award |
---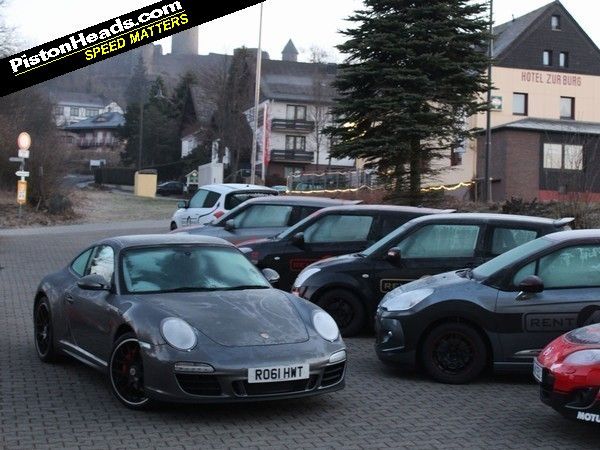 Rent4Ring garage - 0800h
So, I'm not going to be driving the Porsche 911 GTS I've brought over here on the 'ring. This is causing me some pain and the self control to leave it stationary in the car park is going to be quite a test. But, having said that, I quite like my job. So it isn't really. And if I could afford one I'd have bought one so the thought of having to replace it doesn't really appeal.
So in the car park it will stay.
But I've got a drive and here it is.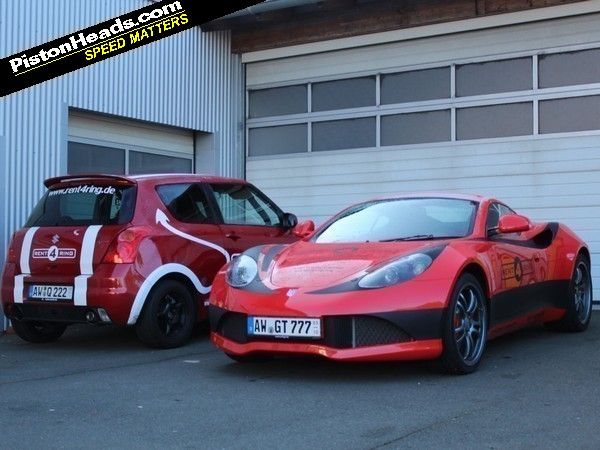 It's Rent4Ring's brand new
Artega GT,
fresh onto the rental fleet. How fresh? Well very. Delivery miles. It's not even been out yet so Rent4Ring man Fredy Lienhard is going to take it out for a couple of laps first just to check the set-up. Everything is adjustable apparently, our man Dale describing it as 'pointy'.
It looks fantastic too and, though it pains me to say it, perhaps the car the Lotus Evora should be. The Fisker lines are genuine junior supercar stuff and it just looks so compact and purposeful. I hope Fredy's not going to be long because I'm itching to have a go. In the meantime I'm going to head over to the track and see if I can find Harris. In addition to the Noble M600 and Atom V8 he's brought over he's also got his hands on a press fleet Clio 200 and I've got it in writing from Renault's PR boss that we should "give the Clio hell." That may come but I reckon it'll be just the job to get my eye back in before the Artega is ready...

---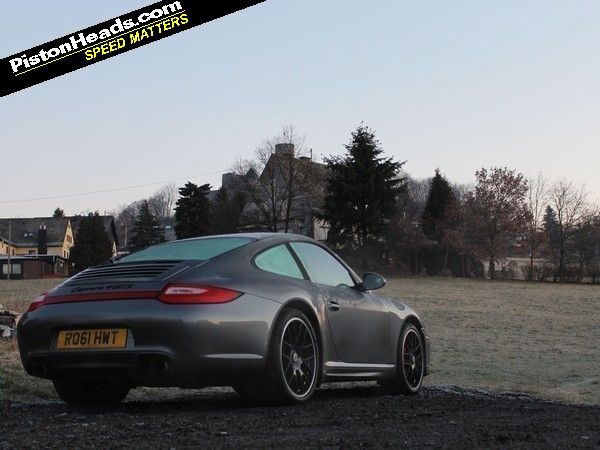 Nurburg - 0730h
So it's a bright and frosty morning in the Eifel and, after a smooth drive across Belgium (it didn't rain – shocker!) and the compulsory steak, beer and banter at the Pistenklause it's looking good for our day on the 'ring.
Yesterday was interesting and a good 'welcome back' after my navel gazing yesterday. It was good to see the E40 out of France and into Belgium full of Brit-plated performance cars, all headed for Germany with that common purpose and providing perfect conversational fodder at every fuel or coffee stop. There's always someone friendly to chat to on the road to the 'ring and after all the doom and gloom of late nice to know it's still business as usual to a certain extent.
And the same in Nurburg too. The Pistenklause was as full as ever, the car park to every little pension was packed with interesting metal and there was even a transporter full of Porsches – two GT3 RS 4.0s among them – unloading on the main street.
So how is the atmosphere in the literal shadow of NuroDisney? A shrug and a 'we're getting on regardless' it seems, the guys on the ground up at the circuit worried about their jobs, wary of the Nurburgring Automotive management and what the future holds but knuckling down and getting on with what they know. Certainly if this was your first time here you'd think the place was thriving but there's stress beneath the surface and the worry I felt last year is still present. Different, but still present.
Enough doom and gloom though. It's a lovely day, there are lots of frosty Porsches lined up outside and tracktime beckons…
Keep checking by for further updates…
Dan
| | |
| --- | --- |
| Brit Porsches crowd the roads to Germany! | Essen next stop - like this Bristol |
| Brit cars crowd outside the Tiergarten hotel | The PH Porsche in the car park, where it'll stay |
| Earlier this morning in the Eifel... | An early start for the Rent4Ring fleet |